You have the chance to expand your horizons and follow some of the many highways and byways of the world. Travels give you a new perspective on life and propel you forward, towards the person you want to be.

Therefore, find your special thing, something that most tourists never get to experience. It's time to get new stamps in your passport and enrich your life forever.
Take on winter sports and activities
Daredevils or those who feel adventurous should not hesitate to embark on an extreme winter expedition. In countries like Norway, one can explore the adrenaline-pumping world of winter sports, including cross-country skiing, sledding, snowboarding, ski jumping, ice climbing, winter mountaineering, etc.
Along similar lines, there are also stunning tours like the Bergen line, which takes you on a joyride through fjords, glaciers, and snow-capped peaks. Of course, these travels are not everyone's cup of tea, so make sure it is something you really want to do.
Rites of passage: A better traveler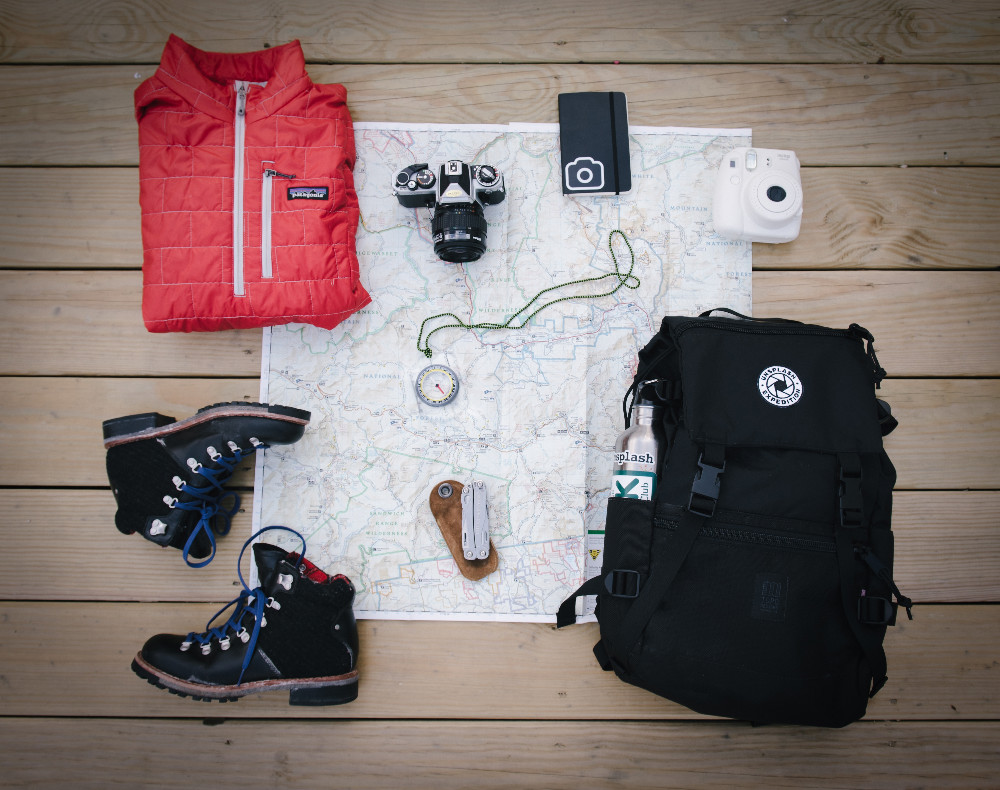 Become a smarter traveler and learn from seasoned globetrotters. Take stress and frustration out of the process by doing your homework. Pack light and immerse in an effortless travel experience at its finest. Have Go Travel gadgets by your side to ensure smooth sailing through the unknown.
Abandon an overpriced hotel and find a place via Airbnb. Stay flexible and don't be afraid to sometimes take a wrong turn and get lost. As long as you have your smartphone, portable battery, map, and other necessities, you will be fine and even gain more confidence in your abilities.
Go on a long-distance exploit
Visit your dream destination and don't hesitate to do it solo. It's even better if it means visiting a new continent and getting to know a new vibrant culture. There are many rewarding ways to travel, but to make the most of the opportunity, travel the full length of a continent like North America in a car, train, or kick-scooter.
Wander through ancient ruins, learn a foreign language, live some time like a local, and have the road trip of your dreams. Whatever you choose to do, take a break in life and unwind. Long-distance adventures are a surefire way to forge life-long memories.
Immerse in the great outdoors
Once summer rolls in, you should embrace outdoor escapades. Done right, camping can be a mind-blowing, one-of-a-kind experience. You can spend nights under a star-studded sky and share stories around the crackling campfire, with nature humming in the background.
Go on a run when you wake up and take a break to watch the world go by. You don't have to conquer Mount Everest right away, so feel free to start small. There are many summits and trekking mountains that offer breathtaking scenery and views.
Find your gleaming pearl of the high seas
The earth has five vast oceans, so how about you dip your toes in one of them? Summer invites people to flock to tropical paradises and find the perfect retreat. So, do your research and uncover a well-kept secret, some place that doesn't have the most tourist crowds, but the most to offer to you.
There are thousands and thousands of coastal gateways, some of them quite pricey, which is to say, you should take your time. Save months in advance and don't feel bad about splurging a bit on traveling. It will be more than worth it as you melt your stress away in a deckchair, soaking in the rejuvenating sunrays and sounds of waves wheeling on pristine sand.
Whatever floats your boat
The end of the year has crept in quickly and it is a good moment to think about upcoming travel adventures. Are you ready to hone your winter sports skills and go to a place you are long overdue to visit? Want to take part in new thrilling activities and move boundaries?
Well, even if you fail to reach your goals in 2018, don't fret. Adjust your aim and follow your gut. Avoid seeing just the hurdles on the road and set your eyes on what lies beyond them.
Refrain from following other people's footsteps; dare to pave your own way to that place engraved in your head. Enjoy every passing moment because you've earned it.