Although often thought of as a romantic vacation destination only for couples, the Maldives are the perfect place for your next family vacation! The amount of adventure, exploration, and family friendly activities and resorts will have your children excited and eager to return! There are many ways you can spend your holidays in the Maldives with your family, but we recommend:
Exploring Nature
Outdoor Cinema
Water Sports
Kids Club
Eat at Family-Friendly Restaurants

Exploring Nature
When thinking of the Maldives, you may be thinking of the picturesque clear waters and warm temperatures! You're not wrong! The conditions of the islands are perfect for exploring nature and getting in touch with the Earth. The Maldives feature 26 atolls (coral reefs that encircle a lagoon inside) and over 1200 mini islands for you to discover and fall in love with! There are over 2000 species of fish in the waters, including reef fish, dolphins, stingrays, sharks and more! For those who don't want to go into the water, there are plenty of walking and hiking trails as well.
LUX* SOUTH ARI ATOLL: THE BEST HOTEL TO STAY IN THE MALDIVES WITH YOUR FAMILY!
LUX* South Ari Atoll
is located in the quiet and pristine island of Dhidhoofinolhu. Here, you can choose from one of 193 private villas that are all nestled along the beautiful sands of the lagoon. From every room you choose, you will be able to see an unobstructed view of the gorgeous sunrises and sunsets.

Outdoor Cinema
Want to keep up with the latest trends while being one with nature? Head over to an outdoor cinema to see the latest blockbuster films in the midst of mother nature! At open air theaters, you will be able to relax with cocktails, popcorn, ice cream, and of course, a flick underneath a sky full of stars! We recommend going to the outdoor cinema Paradiso that is located on the beach of Soneva Fushi!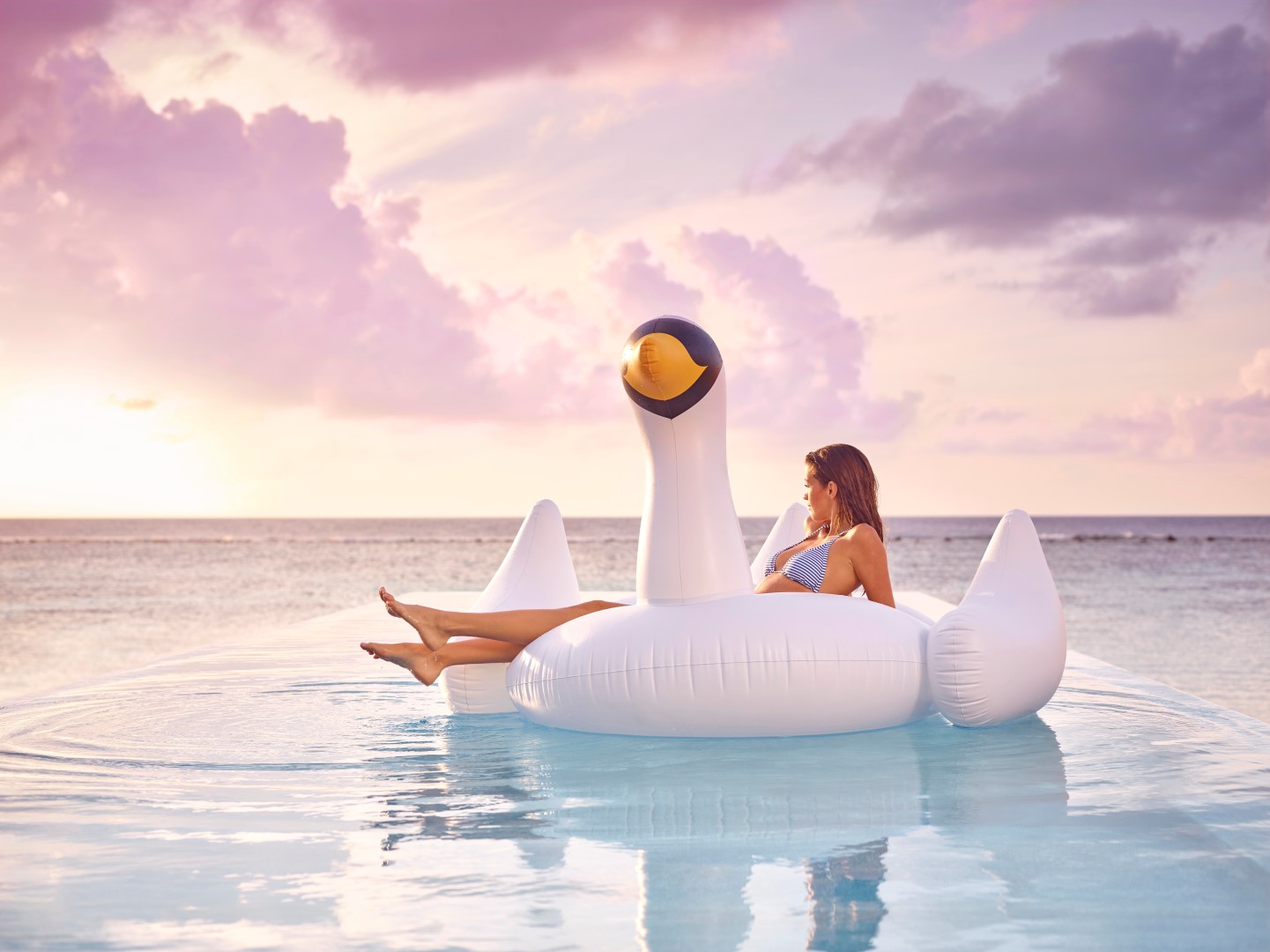 WELLNESS IN THE MALDIVES: SPENDING A DAY ON THE BEACH IS ONLY A PART OF THE EXPERIENCE
Just because you are on vacation doesn't mean you can't maintain your wellness! Lux* South Ari Atoll has a fitness center that is filled with gym equipment, group yoga lessons, customizable programs and Body Analysits who will help you reach your personal goals!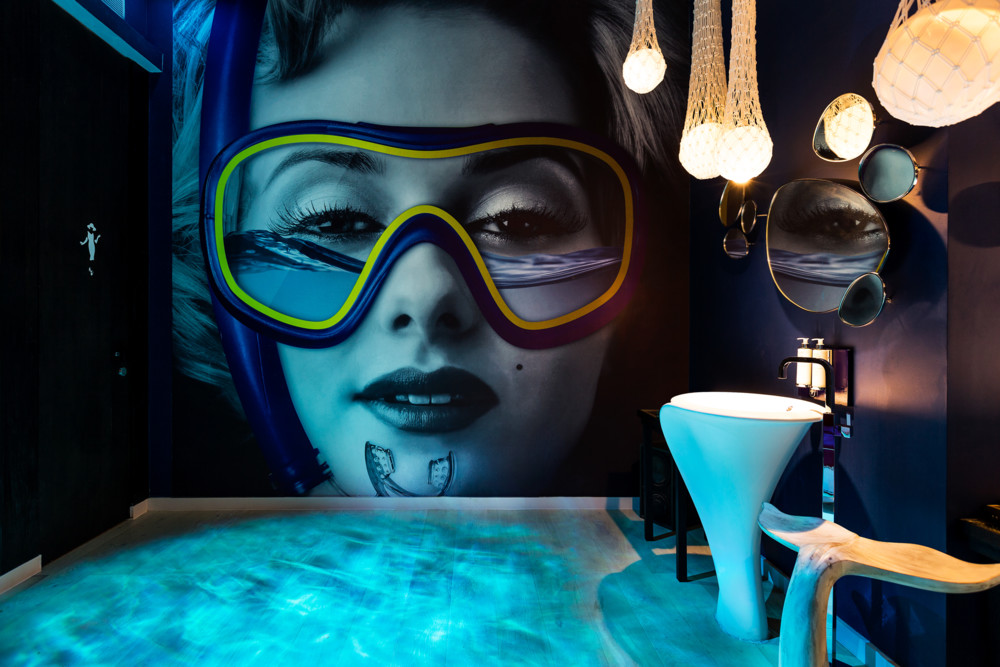 There are also plenty of healthy food options, including vegetarian and vegan dishes to choose from at the hotel restaurants!

Water Sports
Having over 1200 islets in the Maldives means there are plenty of beaches and surrounding water for you and your family to go swimming or participate in water sport activities with! It is very easy to find rentals for jet skis, stand up paddle boards, kayaks and even glass bottom boats and submarines!
THE PERFECT ROOM TO STAY: DIVE FROM YOUR VILLA!
We recommend staying in the LUX* Villa room, where your family will thank you for the spacious environment and comforts of the hotel.
The Villa rooms have beautiful views of the lagoon and surrounding island, along with handcrafted LUX Sleep Tight beds that will guarantee a great night's sleep!
Kids Club
If you want some adult time but don't know what to do with your children, drop them off at a kids club! Plenty of resorts offer entertainment for their younger visitors, such as sand playground, shallow swimming pools, cooking lessons, pirate games and more! Teens clubs also exist, and offer more adventurous activities such as snorkeling and day excursions.
FIVE RESTAURANTS IN THE MALDIVES THAT WILL LEAVE YOU SPEECHLESS
LUX* South Ari Atoll is home to 5 restaurants. MIXE Restaurant is famous for its wood oven pizza and stir fries, while Senses serves up Middle Eastern and Indian Ocean cuisine!
Allegria Restaurant is the place to go for your Italian food cravings, while East Market is home to authentic Asian food. For a lighter fare, head over to Cafe Lux or the East Bar!
Eat at Family Friendly Restaurants
When the kids are complaining, some food will probably cheer them up! There are plenty of family friendly restaurants for you to try in the Maldives. Be sure to try local Maldivian products such as coconuts, fish, starches, and curry, and traditional delicacies such as Mas Huni (tuna salad) or Handulu Bondibai (sweet sticky rice)!