Have you ever wondered what's the most beautiful place in Portugal? Well, some people would say it's Algarve and they are 100% correct. Algarve is Portugal's southernmost region and one of the most popular vacation destinations in Europe. Warm sea temperatures and gentle winds intrigue people from around the world to visit it, while its gorgeous beaches and luxury hotels like The Magnolia Hotel make it a must-visit.
In the meantime, short and mild winters add to its allure. This part of Europe is a must visit and has a lot to offer, from a rich culture to a beautiful architecture. Algarve enjoys obscurity but with new resorts popping up and the opening of multiple Michelin star restaurants, it's only a matter of time for the big burst to happen.
Algarve is also proud home of several grand hotels that stand out for their exceptional services and world-class facilities. Among the hotels in Algarve, there is one hotel in Quinta do Lago that truly stands out for its boutique character. Nestled in the security of a nature reserve, The Magnolia Hotel allows you to live an active outdoor lifestyle experience of a lifetime.

The Magnolia Hotel
Quinta do Lago's vibrant and iconic hotel, The Magnolia Hotel, is the perfect place to stay while out on vacation. This boutique hotel offers an one of a kind experience that you can't find anywhere else in Algarve. There are special Stay & Play packages that offer access to excellent golf courses alongside bicycles to assist those who stay at the hotel. Past customers explain that there is no better atmosphere than at this hotel as it offers dazzling spas and summer social events such as Dive-In Movies and Pool Party BBQ's. It also includes a premier sporting environment called The Campus.

Boutique Rooms
The Magnolia Hotel is home to a diversity of rooms, suites and cottages that cater to all tastes. The Standard rooms provide intense comfort through their soft beds and crisp cotton sheets. They also offer private balconies and not to mention, the steam showers that offer a truly lavish experience. They are decorated with a classic interior that goes well with Algarve's beautiful scenery.
Their suites are known to be extremely spacious and bright; offering a separate space to lounge in. Along with this, they also feature a magnificent bathroom with excellent showers and a vanity sink. On the same note, they come equipped with a makeup mirror and Magnolia slides for the ultimate customer's comfort.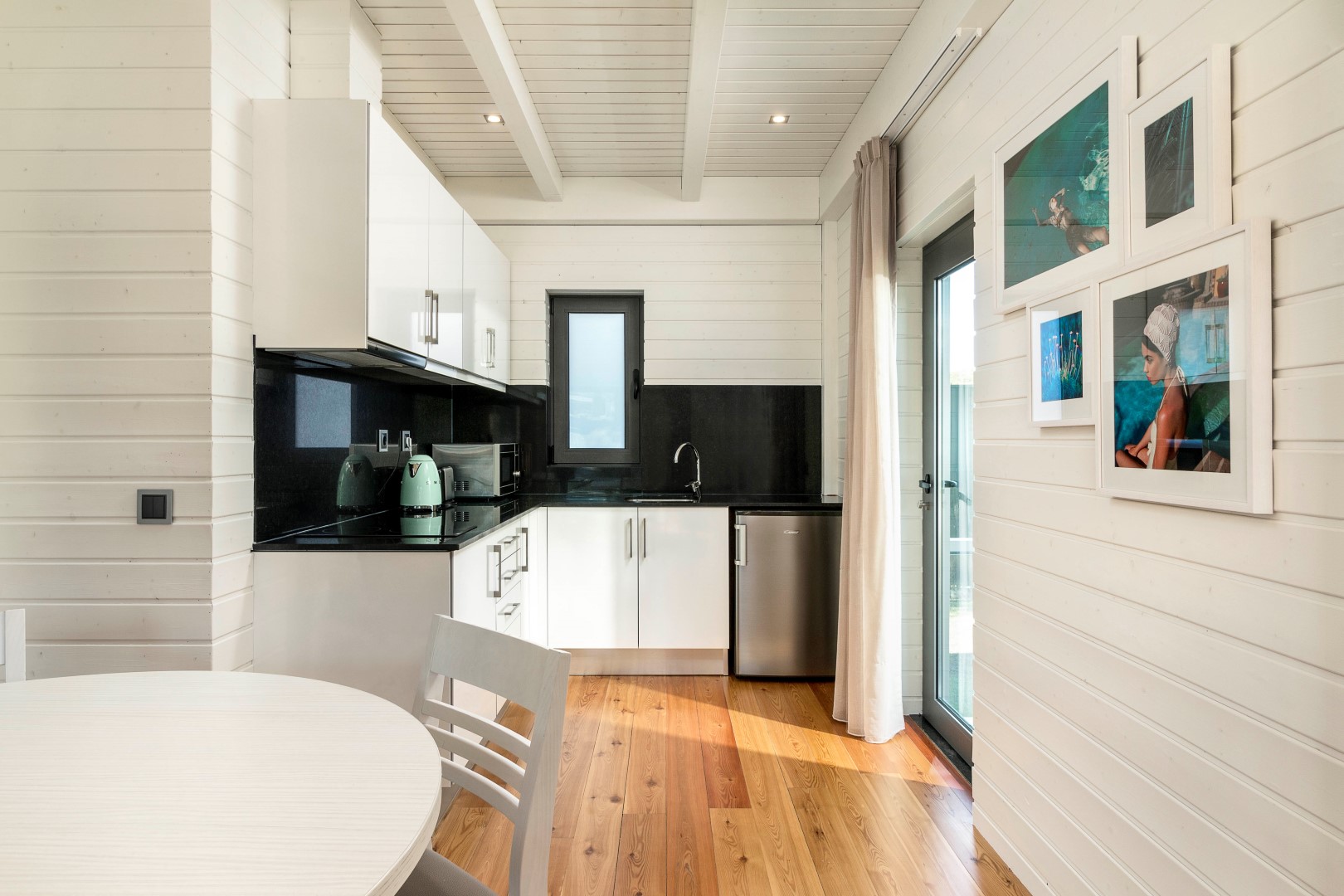 Cottages are the 3rd and last type of rooms found at The Magnolia Hotel, and they can be found amongst tall pine trees in a quiet environment. These cottages feature fully equipped kitchens, glorious bedrooms and lounging areas. A private patio will be also at your full disposal, to relax and unwind in nature. Cottages are known as the "dreamy getaway."
All these bedrooms include excellent Wi-Fi services, air conditioning, television services, and daily maid service that makes it ideal for a vacation spot.
Boutique Style and Characteristics
The outdoor pool serves as the main hub of The Magnolia Hotel, and it's especially loved by customers. The pool is ideal for refreshing dives in the summer and relaxing evenings in heated waters every winter. It's naturally occupied by many people throughout the year.
This hotel's spa will also set you in a pretty relaxed mood, "forcing" you to let go of your everyday worries. At the hotel's spa, you will enjoy therapeutic massages, facials, pedicures, manicures and fancy makeup treatments. Just make sure to ask one day prior to the treatment!
A fully equipped gym is also available, featuring advanced machines that ensure the best working out experience. If you don't want to feel stuck inside the gym, there is also a tennis court perfect for some outdoor sunbathing while losing calories!
Rackets and tennis balls are all provided at the reception so that guests do not have to carry their own. On a further note, bikes are also provided to the guests who wish to explore Algarve's beautiful scenery. The Campus which is their special sport hub provides a guided cycle tour to experience Algarve's natural park.
Restaurants and Dining
The dining experience of The Magnolia Hotel is truly incredible. The restaurant has an employed Portuguese chef that uses the finest ingredients to create local-flavor dishes, alongside fresh salads, handmade pastas and other famous dishes. Along with this lavish dining experience, the décor and art-filled walls serve as a perfect compliment.
In-house mixologists create the perfect cocktails for guests who want to sit back and enjoy the excellent experience and vibe of this hotel. They also serve a great collection of the finest Portuguese wine and delicious milkshakes that guests can enjoy near the poolside or under the palm trees.
Golf Lovers Rejoice!
Fancy playing golf? Then, you must hear about The Magnolia Hotel's sister hotel, Quinta do Lago. This hotel has something for everyone, but it mostly stands out for its huge golf course. It's so big that it's separated into three big areas, the north, south and the newly opened Laranjal. Of course, there is also the Campus multisports area where you will find all kinds of outdoor sports to do.
Finally!
The Magnolia Hotel is known to bring California to Europe as it stands out with its neon lights and retro vibe. It was inspired by a 1950s American motel which served days of glory in its time. It is predicted to have a great impact on the younger generations because of its informality and affordability. This boutique hotel Algarve contains seven cottages, seventy-four rooms and three suits, which are perfectly suited for the needs of the guests.
As mentioned above, all these features ensure that The Magnolia Hotel is the one place where relaxation and adventure come together. All these services provide the perfect accommodation for guests who decide to stay here and enjoy the lavish experience.