Close your eyes.
Picture yourself on a perfect crescent bay, your feet half-sunk in fine golden sand and the endless blue of the ocean before you. All that while a delicate scent of freshness coming from the shore. Welcome to Le Barthélemy at St. Barts!
Le Barthélemy Hotel & Spa has all the great values of a 5-star hotel. Modern and minimal design? Check. Large and tech-packed rooms? Check. Convenient - and, quite breathtaking, we would say - location? Double check. CNN Traveller has even called it "quite possibly the top place to stay on the island", and such statement shall not be taken lightly when it comes from a huge media like this.
So, there you have it. The perfect resort to be in the Caribbean in 2020. At this point, we believe that you would like to know a little bit more about this hotel, so let's explore it.
Between Beach & Lagoon | This is what we call "Perfect Location"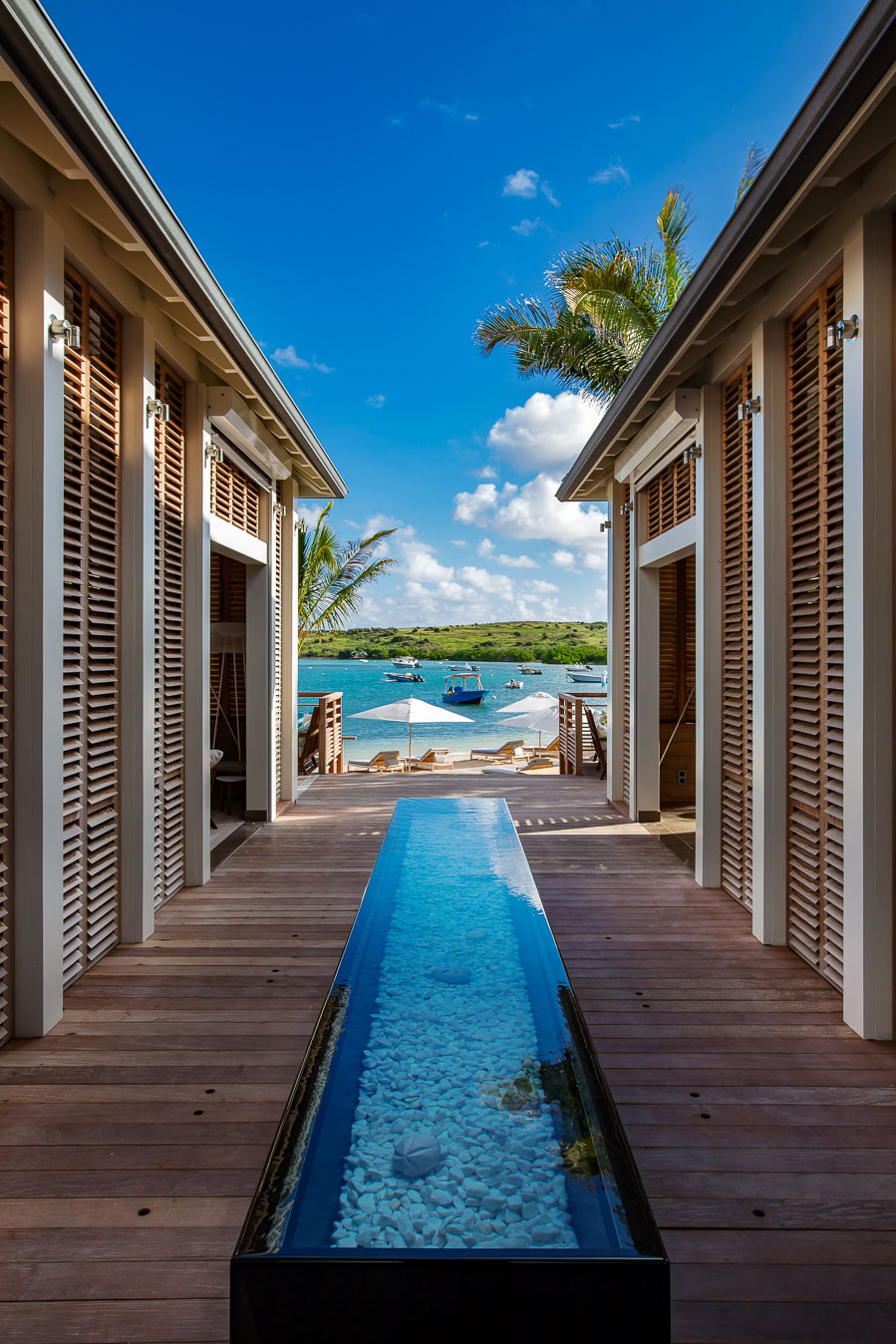 Spotted at a stretch of land between the lake and Grand Cul-de-Sac beach, Le Barthélemy Hotel & Spa's location is unique and truly impressive. It's super close to Gustavia, the main town and capital of Saint-Barthélemy, and it offers easy connection to most of the areas of the island.
There are plenty of things to do in Gustavia, although the town is mainly known for its lavish shopping experience, dotted with numerous chic boutique stores of high-end fashion houses. At the same time, there are plenty of outdoor activities to do on this location, like wind surfing, hiking, natural pool exploration, snorkeling, and scuba diving.
Moreover, Le Barthélemy Hotel & Spa organizes delicious picnics at the nearby, secluded Colombier Beach. The beach is only accessible by boat, so it's never crowded. This is what "island life" is all about!
Caribbean Luxury with World-Class Facilities | Perfect Rooms overlooking the Ocean
Using natural materials that match St. Barth's landscape, Le Barthélemy's rooms and suites have successfully become part of their natural surroundings. They are all stylish with a minimal and modern design, offering total privacy and seclusion to their guests. The hotel is home to rooms and suites that can host from 2 up to 12 people.
We particularly fell in love with La Suite Plage, which can accommodate up to 5 people. This ravishing suite spreads throughout two floor levels, and it offers direct access to the beach. With a perfect setting both for couples and families, this suite is a natural star. Among the in-room facilities that stand out are the en-suite bathroom, the separate soaking tub, and the roomy balcony. La Suite also comes at a larger size, including 3 bedrooms that can host up to 10 people, named La Suite Barthélemy.
Another great room that we highly recommend is the Ocean Lux Piscine Privée, a particularly popular option for couples. The room stands out for its luxurious private pool found at terrace, and striking ocean views. This room offers great privacy to its guests, this is why it's very popular among honeymooners and couples.
French Cuisine with an Island-inspired Twist | Dining at Aux Amis Restaurant at Le Barthélemy Hotel
Fancy gourmet dinners? We bet you do. Le Barthélemy Hotel's Gourmet restaurant, Aux Amis Restaurant will pleasantly surprise you with its unique blend of French Cuisine with the exotic tastes of St. Barth. The menu is curated by William Girard, Le Barthélemy Hotel & Spa's super-talented Executive Chef.
For a more casual meal during the day, just opt for Aux Amis Plage, the hotel's casual al fresco restaurant, feet in the sand. The menu includes a great assortment of starters, fresh salads, pizza, burgers, fresh fruits and desserts. While, for a coffee, you can always pay a visit to the Coffee Corner.
The Rooftop Bar and Le Bar invite you to relax and socialize in their cozy and fun environments. There, you can try Caribbean inspired cocktails, strong spirits, and delicious savory snacks. Two delicious cocktails that we highly recommend are the Winter Garden (Floral and fresh flavor), and On dirait le Sud (Fruity and floral flavor).

A Holistic Haven of Relaxation & Serenity | Soothe your Muscles and Restore your Serenity at Le Spa, Le Barthélemy's Luxurious Spa
Here in Travel by Interest, we strongly believe that vacations are meant to be relaxing. And, there isn't a better way to relax than with a soothing massage or facial from the hands of a wellness specialist, don't you think? Le Barthélemy Hotel & Spa is home to one of the best spa in St. Barth's, and a massage at its spa is one of the must-do activities.
For a complete wellness experience, we highly recommend the Spa Suite. You can either go for the Caribbean Delight Package, that lasts for 2 hours and 40 minutes, and includes a warm, perfumed bath, a special relaxing cocktail, a natural body scrub and wrap, and an 80 minutes signature massage. Or, you can go for the 1 and a half hours Romantic Rendezvous that includes a candlelit couples bath, complimentary champagne, natural skin exfoliant, and a relaxing full body massage.
The massage menu includes therapies from 25 to 80 minutes, while we highly recommend the Barthélemy Signature Massage, that brings deep muscle relaxation.
So, if you are craving for a relaxing yet luxurious experience in the Caribbean, you have just found the best place to do it. Just pack your favorite swimsuit, your sunscreen and you are good to go. And, don't forget, enjoy exclusive benefits during your stay by booking directly to the hotel's booking engine.