One of the most beautiful travel destinations for summer is certainly Greece. Whether you are going to Mykonos, Zakynthos, or Thassos, the amazing sights will leave you speechless. And what better way to get the perfect photos than rocking your outfit. That is why we are sharing some fashion must-haves for Greece.
Feminine and Romantic
Floral, stripes, polka dots it doesn't matter. A summer dress is a piece that will have multiple uses. If you are going to a romantic dinner with your significant other, just add some earrings and platform shoes and you will be ready to go. For a walk around town during the day wear it with sneakers and a cute hat. This way you will not have to carry many dresses with you and you can be sure that you will get some great photos. Oh, and don't worry about the color, Greece complements everything.
Pay Attention to Details
Some classic looks can be quite simple to recreate but you may not be happy to wear such casual things. Well, if this is the case, accessorize are the best way to upgrade your plain outfit. We all like wearing white t-shirts with shorts, yet sometimes it's just not enough. Headbands are a chic and interesting choice. You can choose different colors and patterns which will go with any outfit. To create a contrast to the well-known blue-white color scheme of Greece, choose bright colors such as red, yellow, etc. Another easy way to make every outfit stand out is wearing hats. Not only are they practical, but they also look amazing.
Bags for Any Occasion
Packing bags for your trip is not easy. They take up a lot of space, and you rarely need just one. There are beach bags, bags for day time, clutches, and you can't decide which ones to bring. Crossbody travel bags are a way to combine some of those into one. They are practical, because you don't have to carry it in your hand, and you can pack everything you need while you are sightseeing. Depending on the style and print of your bag, you can even wear it on a night out and still look stylish. A beach bag is a must, however, and you can't go without it. Make sure it is big enough to hold your towel, lotions, sunglasses, etc. Even here you have a lot of cute designs to choose from, so go ahead and be creative.
Beach Outfit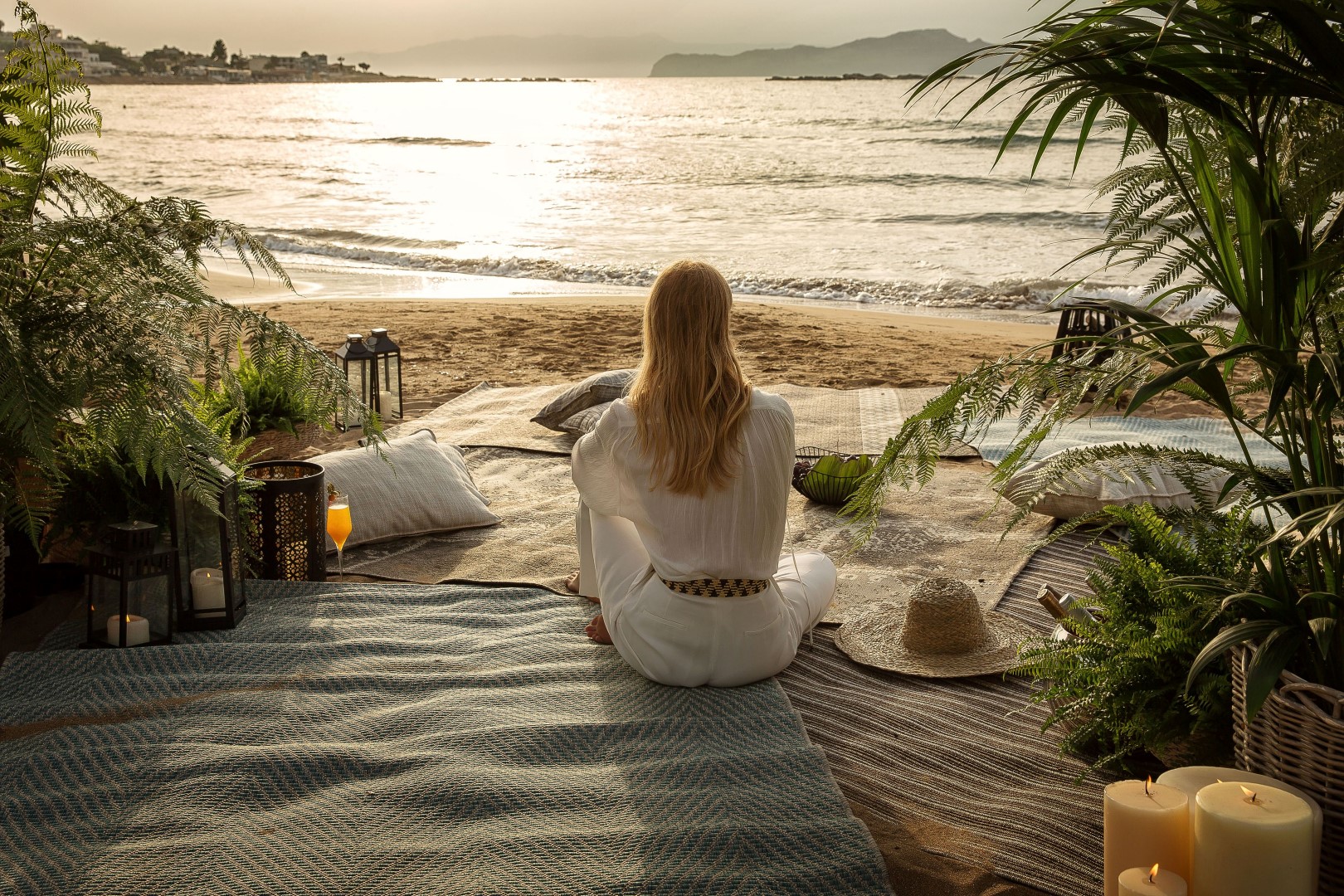 There is no need to talk about bikinis and swimsuits since they are a mandatory piece. However, not everyone thinks about beach dresses and kimonos. In addition to looking great, they are also comfortable and easy to pack. There is nothing that will make a monochrome swimsuit stand out more than an interesting kimono. When you are going to the beach just wear one over your swimsuit and you won't need anything else. If you decide to go for a coffee while on the beach what easier way to get dressed again than just putting a kimono on rather than wearing shorts and shirts. If you get a chance to be at the beach at sunset, they are a great prop for a memorable photo. You can choose between the ones you wear as a dress or the ones you can tie at your waist. Some, you may even wear for a night out.
Playing With Color
Women are prone to perfection. Who else would think about details such as nail polish? But, don't judge right away because nail polish can change your whole look. There Is no better way of making your tan stand out more than wearing white nail polish. It looks, chic, simple, yet very distinct. Other options you can go with are bright colors such as blue, yellow or pink. It may look insignificant, but that's what makes it all fun and interesting, and it's a great time to experiment with your style.