Getting married and planning a romantic honeymoon is one of the most special feelings in the world, and there are lots of destinations young married couples can visit nowadays. From Las Vegas to Italy, you can't make a mistake if you pick a destination you know your new spouse is going to love. The situation isn't that much different for gay couples either, but the destinations they pick are usually a bit more extravagant, so here are top five exotic honeymoon destinations you definitely need to visit this September.
Thailand
Whether you prefer the busy lifestyle of Bangkok or the secluded islands of Ko Samui, you'll get a treat whichever Thailand destination you opt for. Reaching this remote location might prove to be a bit of a challenge, especially if you're leaving for your honeymoon right after the wedding and are still feeling tired, but once you do, the real fun begins.
Due to its many beautiful places gay couples just love, Thailand could easily be the perfect getaway location for gay newlyweds who just want to relax and enjoy each other's company. Tourist attractions, fancy restaurants, extreme sports and secluded beaches are just some of the many options this amazing place offers, so think about it as a destination for your upcoming honeymoon.
☆ WHERE TO STAY

Indonesia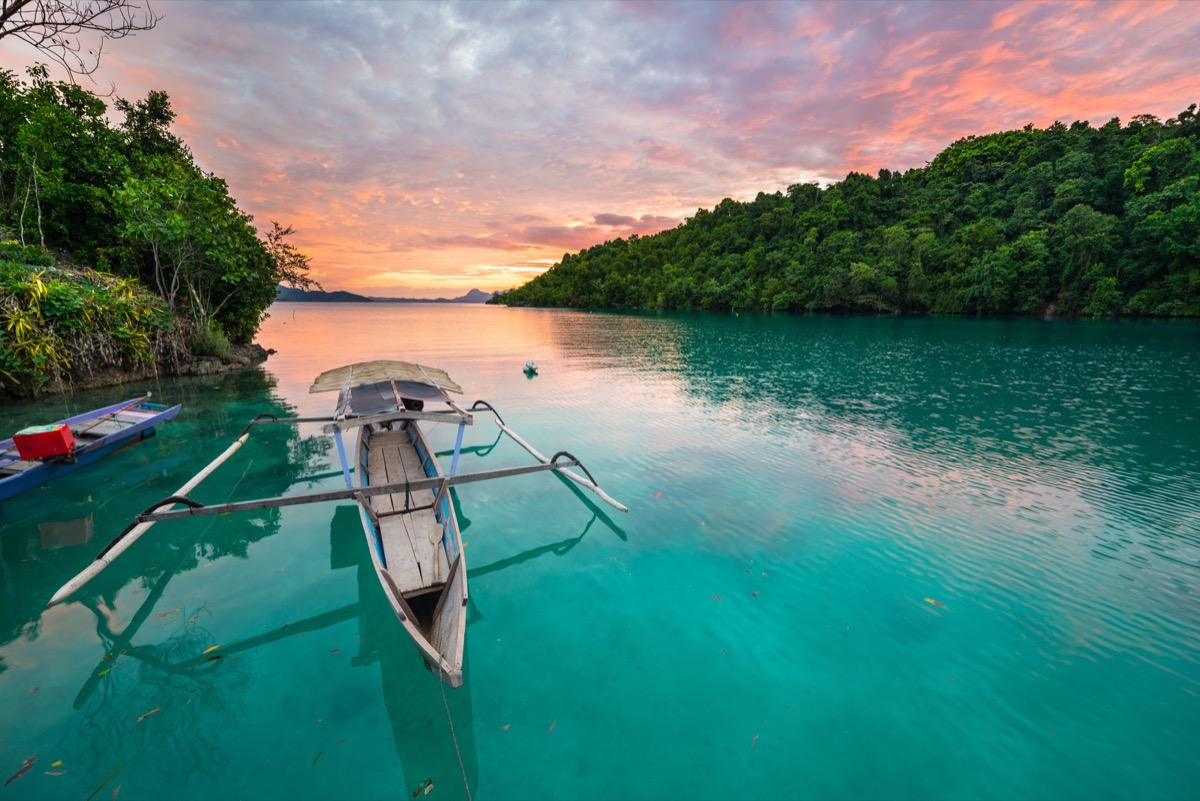 This is another wonderful island that's quiet and loud at the same time, and depending on the exact location of your hotel, you'll be able to choose between a nice calm honeymoon and partying all night long. This island has a wide variety of choices when it comes to tourist destinations and sightseeing tours, but it has something lots of other places in the world, unfortunately, still don't – a totally gay-friendly scene.
You may not have planned to spend your honeymoon partying every single night, but an occasional drink or two can't hurt – especially if you're drinking with your spouse! This is where the amazing offer of Indonesian gay bars and clubs comes into play, so if you two are a couple of party-animals, you'll have a blast. Alternatively, you can always relax in one of Bali's hotels, retreats and spas, reminiscing about your wedding day over and over again.
☆ WHERE TO STAY

Hong Kong
Though most people say this for places like New York, Tokyo, Paris and London, the truth is that Hong Kong is the most special place in the world and a city that doesn't even think about sleeping! It gives you literally everything you need, from museums and galleries to nightclubs and sports bars – whatever you're looking for on your honeymoon, you'll find it here! Also, don't forget to pay some of the tastiest restaurants in Central a visit and catch your breath before heading off to another exciting location.
Hong Kong is also extremely friendly to gay people and its gay population today is more versatile than ever. Some of the things you definitely need to check out in September include preparations for the November's traditional Hong Kong Pride, gay beaches that are scattered all over the places, as well the Hong Kong Disneyland – it's an adventure you'll never forget!

Vietnam
Luckily, modern Vietnam has managed to change the way people perceived this place and it's no longer a taboo it was half a century ago, but an open, friendly and inviting place where everyone's welcome. That's why a number of gay couples love spending their vacation there and choosing this spot as their perfect honeymoon location.
In places like Hanoi and Ho Chi Minh City, you can easily find nice hotels that can offer you everything a recently married couple needs – from delicious food to spas, saunas, massages and swimming pools. Even if you decide to explore some of the other regions, you'll be amazed by Vietnam's nature and all the beautiful things you can experience on its many rivers and canals.
☆ WHERE TO STAY

Maldives
This is one of the most popular honeymoon destinations in the world, which just means you have to think in advance and book your accommodations on time. After all, it's always better to do this a couple of months before the wedding and cross that thing off the list.
The truth is that the people of the Maldives aren't as open to gay people as they should be, but that doesn't mean this place isn't welcoming and enjoyable – on the contrary, it's among the most popular gay honeymoon destinations in the world! The best thing about the Maldives is that this place is so private yet so enjoyable, so if you manage to book a spot there, you're going to have the time of your life.
☆ WHERE TO STAY
In the end, your honeymoon isn't about the destination, but about spending some alone time with the person you've just married. So, relax, take your mind off things and show your partner how much fun you're having.