Cyprus has charmed the global travel community with its friendly people, delicious cuisine and astonishing crystal-clear blue beaches, the majority of which have been awarded with a Blue Flag certification. Paphos, Larnaca and Limassol are three of the most popular towns in the country, but have you ever heard about Protaras?
Protaras is a resort town located on the eastern part of Cyprus, near Agia Napa. The resort stands out for its luxurious seaside resorts and stunning beaches with crystal-clear waters. There is one particular beach in Protaras though, which has managed to be globally recognized and enlisted as the 3rd best beach in Europe. We are talking for none other than Fig Tree Bay Beach!
Fig Tree Bay Beach - 3rd Best Beach in Europe!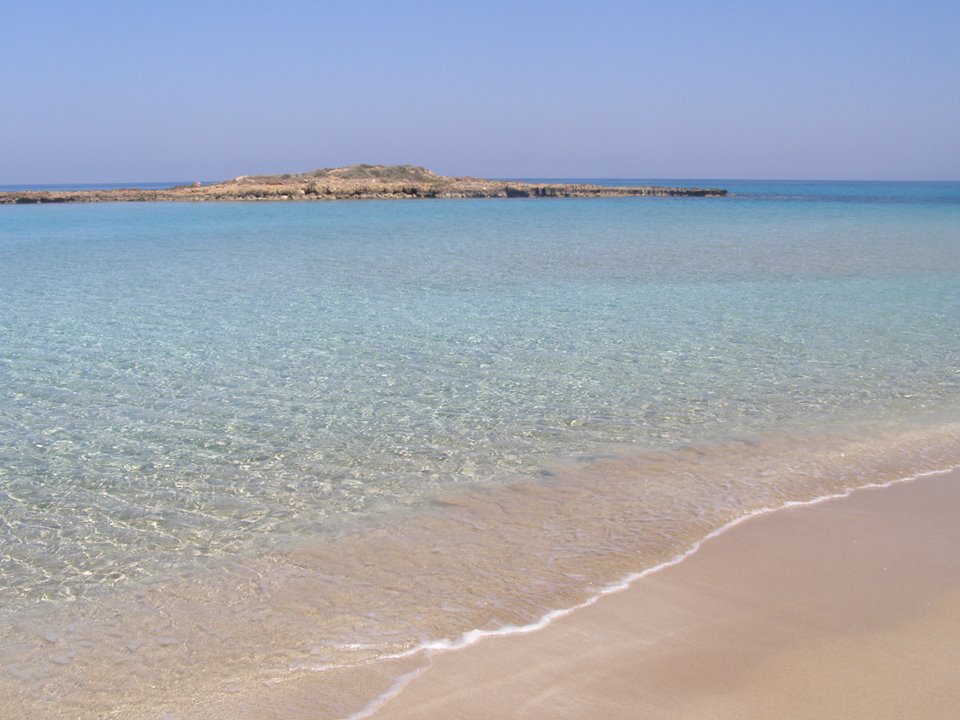 Photo Credits: By Catauggie - Own work
Fig Tree Bay beach's name originates from the fig trees that can be found nearby. It has a sandy coast that stretches for about 500m, and, similar to all beaches in Cyprus, it has free access to the public. Naturally, it has been awarded with a blue flag due to its clear waters, while lifeguards are available from April to October.
A Hotel Experience on Fig Tree Bay Beach!
There are various hotels nearby Fig Tree Bay Beach in Protaras, however, there is a particular hotel that stands out from the others due to its exceptional services and world-class facilities. We could not refer to none other than Capo Bay Hotel!
Capo Bay Hotel is located in the heart of Protaras and literally a step away from the award winning blue flag Fig Tree Bay Beach. If you want to enjoy breathtaking views over Fig Tree Bay alongside world-class facilities and services, then you are going to love Capo Bay Hotel!
Stunning Rooms & Suites to stay!
Modern, comfortable and elegant are three words that could be easily used to describe Capo Bay Hotel's rooms and suites. They are all equipped with modern facilities like satellite flat screen TVs, free Wi-Fi internet connection, mini bar, hair dryers, tea and coffee making facilities as well as private balconies with stunning views over the beach.
The Twin Inland View Room can host up to two people and it is a great budget-friendly room that overlooks the main center of Protaras. The room includes advanced facilities and amenities that ensure a pleasant, without having to spend all of your budget for your accommodation.
If you do not wish to compromise on the quality of your staying, then you have to check out the Junior Suite immediately. The suite will charm you with its unique contemporary design and uninterrupted views of the Fig Tree Bay Beach. It's a great option especially for couples, since its intimate environment makes you never want to leave the resort.
If you are travelling with friends or family, then the Executive Suite was created just for you, being able to host up to 5 people. The room offers all kinds of facilities and services like a separate living area, free wireless internet and a balcony with beautiful sea and pool views!
Now that you have discover where you will be staying, let's find out what you will eat!
From Casual Eating to Gourmet Dining!
Capo Bay is one of the very few hotels in Cyprus that offers a complete dining experience within its premises. The hotel is the home of a wide range of restaurants, serving from traditional Cypriot Cuisine to Asian and European. Elea is the place where you will take your daily buffet breakfast. The buffet includes Intercontinental dishes and recipes, as well as some more traditional options for those who want to explore the local food tradition.

★ Surprise your partner with a private dinner for two under the Cypriot starry sky.
Mama's restaurant serves delicious traditional recipes, using pure and fresh ingredients, truly reminding you of your mom's cooking. You can either enjoy lunch, dinner, or even enjoy a cocktail overlooking the marvelous Fig Tree Bay Beach. For a gourmet dining experience, quickly opt to cucina, the hotel's Italian restaurant. The menu includes dishes based on fresh ingredients. For a combination of Asian with Mediterranean cuisine, head to Koi Restaurant and enjoy quality sushi dishes that you will find nowhere else in Protaras.
A Wellness Center for "Dreamers"
Having to maintain the reputation as one of the best spa in Protaras, Oneiro Spa center offers a wide diversity of treatments and therapies that will offer you a soothing mind and body experience to-remember. The spa offers all kinds of facilities, including a superb sauna to chill, a soothing Jacuzzi, a steam bath and a fully equipped gym where you can work-out whenever you want since it is 24/7 open.
Since you have gone all the way to visit a Mediterranean country like Cyprus, we recommend you to try try the Oneiro Releasing Journey, a purifying treatment that will reduce your stress levels and clear your body and mind with natural Mediterranean products that smell of the sea.
This how an experience in a luxury hotel on the Fig Tree Bay Beach can unfold. To be honest, you will most probably prefer sunbathing and swimming in the beach's crystal-clear waters. So, start planning your trip now by booking a room in the hotel here!