Algarve is one of the southern-most European countries covering over 5000 square kilometers of area. Tourism is prevalent in Algarve as it makes up most of the summer economy. During peak holiday seasons, the population tends to triple by seasonal residents from neighboring countries who have their own properties in the area. Many visitors enjoy visiting the splendor of the climate, safety, low prices and especially, Portuguese beaches.

The beaches in Algarve are known for their beauty as they are surrounded by limestone cliffs constantly crashing with waves of the Atlantic Ocean. The rough terrains contrasting with the smooth waters are part of the charm that make the beaches so well loved by visitors! Even if you are not someone who enjoys basking in the sunlight, there is something for everyone, such as hiking trails and great swimming spots!
---
There are over 100 beaches in Algarve. All of them have their own unique characteristics and are worth visiting, but some of our favorites are:
Marinha Beach
Carvoeiro Beach
Praia do Camilo
Marinha Beach
Location:
Marinha Beach is somewhat in a secluded location that must be reached by going down steps of a cliff. It is located around 9km away from Carvoeiro and is also at a drivable distance from Lagoa (7km), Ferragudo (13km) and Armacao de Pera (10km). It is a 30 min. drive away from Albufeira and also features a large parking lot, so driving or renting a car to the beach is a viable option.
Beach Features:
Michelin Guide described Marinha as one of the "Top 10 Beautiful European Beaches" and the Portuguese Ministry of the Environment gave this main symbol of the Algarve coast the "Golden Beach Award." Home to many rock formations, orangey brown colors, small crowds and soft sands, this beach is ideal for couples, families or photographers. Additionally, if visitors are interested in going on boat tours, many boat trips begin from Marinha and paddle boats are always available. This beach is long enough for visitors to wander for hours and is mainly famous for its two arches.
Pro Tip: if you want to see the two arches, go at low tide since during high tide, you will probably get crushed by the waves and rocks!
What to Eat:
There is a restaurant near the bottom of the beach with a variety of Portuguese classics such as egg tarts, piri-piri chicken and caldo verde (national soup). A few minutes walk back up the hill will lead tourists to the famous restaurants, O Algar and Brisa Do Mar.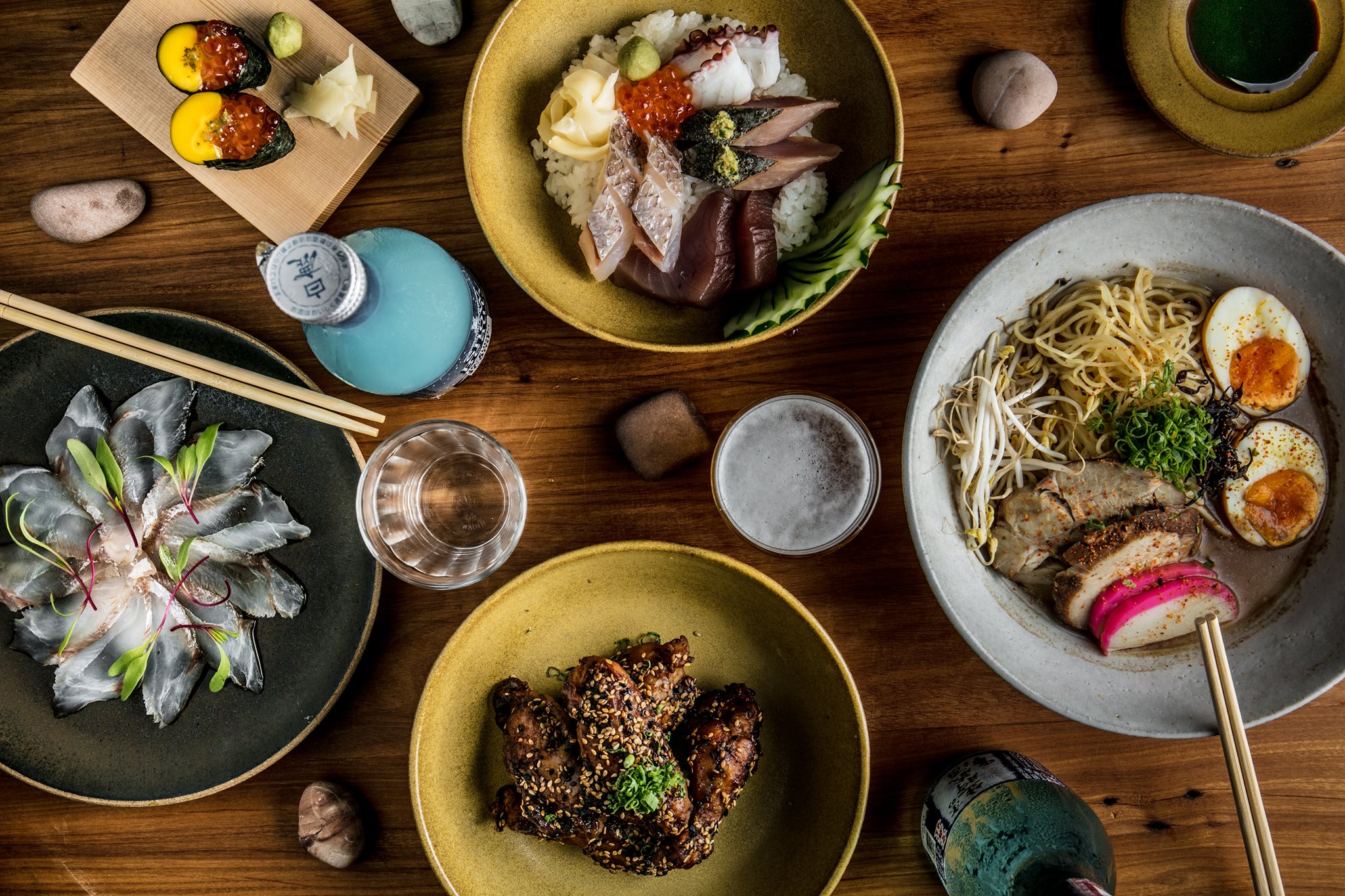 Where to Stay:
There are not a lot of hotels nearby the Marinha beach, but the Suites Alba Resort and Spa, owned by International Football Player Luis Figo, is one of the few in the area that ideal for both couples and families. Situated at the top of a cliff providing stunning views, there is immediate access to Algarve beaches from this hotel. Because of its private and romantic settings such as a bar, fitness center and spa, it is perfect for couples, but the easy access to beaches and child facilities like a playground and pool, also makes it suitable for family vacations as well.
---
Carvoeiro Beach
Location:
Carvoeiro Beach is the main beach of Algarve and is in the center of an old fishing village. It is fairly close to Algar Seco (around 45 minutes from the airport) which is a nature site filled with grottos, a blowhole, rock formations and fantastic views.
Beach Features:
Huffington Post named Carvoeiro as "the Top 10 Coolest Caves in the World". Home of the iconic sea cave, visitors can reach the scenic view by boat or kayak, and see the golden colored walls, a round hole in the ceiling and 2 archways. From the top of the hole, sunlight always seeps in through the cave and reflects off the golden sand, creating a smaller "beach" inside. Carvoeiro is a relatively smaller and cleaner beach, making it more secluded and providing more privacy for couples and families. It is also surrounded by plenty of shops, bars, clubs and restaurants and is home to a variety of rentals such as sun beds, water sport equipment and boat tours. What makes the area quaint and unique are the white houses with red roofs surrounding the whole area.
What to Eat:
There are no restaurants directly on Carvoeiro Beach but there are plenty of eateries nearby. Two popular tourist locations are the Atlantic View which provides stunning scenic views, and Onze, a local restaurant. Because of the heavy traffic of international visitors Carvoeiro Beach attracts, there is no shortage of diverse food options for even the pickiest of eaters!
Where to Stay:
Being in the center of Algarve, accommodation of all types can be found, from hostels, to five star hotels. One hotel we recommend is the Tivoli Carvoeiro. Located on the Vale Covo cliff-side. Having just recently finished a 5 month remodeling and renovating project, Tivioli is the top luxury vacation getaway for both families and couples. There are over 248 rooms, suites, villas and even family rooms to select from!
Praia do Camilo
Location:
Praia Do Camilo is located in the coastline tips South of the town of Lagos, Portugal and in the town of Lagos, between Praia Dona Ana and Ponta Da Piedade.
Beach Features:
Praia do Camilo is a rather small and quiet beach that is loved for its strange rock formations, soft sanded beach, and crystal clear water. Although it is very crowded in the summer, there is a secret alternative to reach a more secluded area. To reach an adjacent quieter beach, visitors need to enter through a man made tunnel that connects the two beaches together. There are also many options for beach activities such as snorkeling and swimming.
What to Eat:
There are no kiosks or beach amenities to purchase anything, so tourists should be advised to bring their own water, snacks, sun screen etc. However, there is a small restaurant at the top of the stairs called O Camilo, that is first come, first serve, and has panoramic views of the beautiful beach. Visitors have commented that the food there is exquisite and simple.
Where to Stay:
There are three hotels that are close to Praia do Camilo beach. Villas D.Dinnas is a guest house near the Ponta da Piedade that is adults only, making it ideal for couples or honeymoons. Costa d'Oiro Ambiance village is ideal for families as it has a swimming pool and many indoor and outdoor scheduled activities to participate in. The Cascade Welness and Lifestyle Resort is perfect for wellness junkies as it has a jacuzzi, body treatments, massages and even personal trainers!
---
We hope you have a fantastic stay at the beaches in Algarve!