The drive to travel and see the world stems from our innate urge for excitement, adrenaline, something new and unknown. No matter how happy we are with our everyday lives, we have to step out of it from time to time and shake things up by adding a new perspective to your travel style. Forget about souvenir refrigerator magnets and cute selfies in front of the city's famous landmarks - this time you'll be scooping up some truly special experiences and memorable moments instead of the cliché touristy habits. Below we have prepared five tips to help you find an adventure you're in dire need of while you're out there globetrotting.
Go solo
Solo travel has become insanely popular lately, especially among adventure-seekers. Truth be told, this is no shocker, since a company comes with a dozen of compromises and sacrifices one needs to make for the sake of the group, immediately narrowing the spectrum of possible adventures. Solo travel means that you can say yes to anything, without peer or family pressure or judgment, and most importantly, you're forced to stumble upon new people and make friends. You never know where you might find your adventure soul-mate.
Get outside your comfort zone
What usually gets in the way of a once-in-a-lifetime adventure is fear of the unknown. In order to let things happen, you need to let yourself free, by conquering the chains holding you back from trying new things and learning more about yourself. Whatever your comfort zone is, start fighting it with baby steps - from pushing yourself outside of it by an inch or two by eating something new and spicy to getting a cool Japanese tattoo as a unique adventure souvenir.
Put the maps away
Resist the usual habit to plan your journey to the last detail and give in to spontaneity. Instead of trying to squeeze all the touristic sites of the city in one day, amble about from dawn till dusk just exploring the neighbourhoods and tasting the city's energy, with no time constraints, or stressful schedules. Forget your city map, ignore your GPS, and rent a bike or get on the public transportation with no exact destination - getting lost is the best way to become familiar with a place and find some unexpected things.
Meet the locals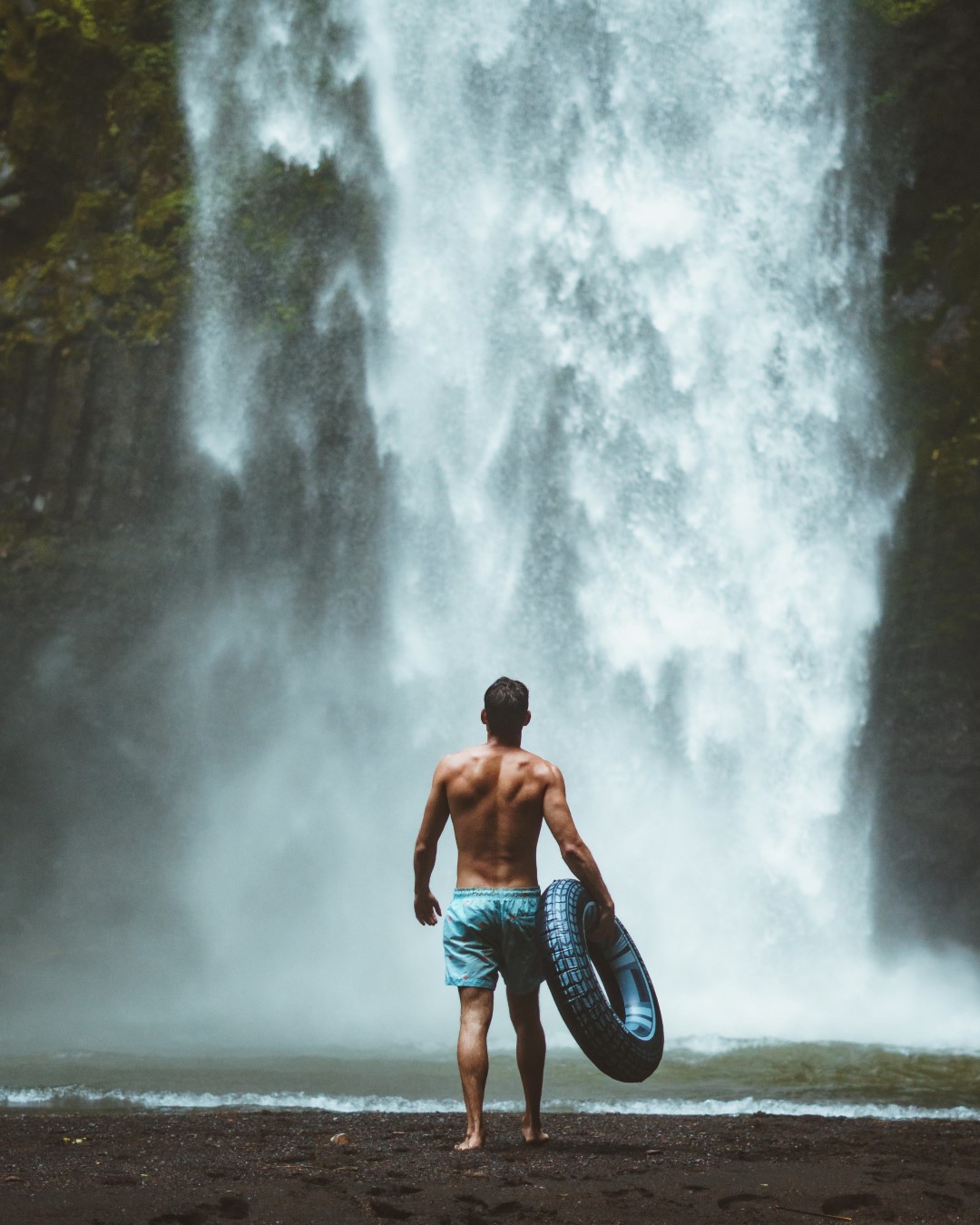 Instead of major tourist sites you can google, do some more research on the hidden treasures of your travel destination. And who knows the place better than the people living there? Feel free to talk to the locals and ask around for off-the-beaten-path recommendations. You might be surprised with what stories you could hear from an old souvenir shop owner, and which local legend could lead you to a haunted house adventure. Additionally, hanging out with the locals provides you with advantages in regards to finding cheap accommodation, eating at the best restaurants, and tracking the best craft beer in town.
Backpack
The American dream of "backpacking Europe" is there for a reason. No matter where you go, or where you come from, packing all your travel essentials in your backpack is the number one condition for an unobstructed travel adventure. Backpacking allows your plans to be shaped by the whims of your current mood and paves a direct route to unexpected and adventurous escapades. You might jump on someone's motorcycle and get to the nearby town for a camp sleepover, or you may end up hitchhiking from one country to another – either way, there won't be annoying rolling suitcases to carry along.
The formula for an adventure is a glorious combination of novelty and courage. All you need to do is open up to the new experiences and cross a ton of things off your bucket list during your next travel. Make a note of the tips above and prepare to go a little wild in your next travel adventure!