The supermodel of the Greek Islands, Santorini, is worldwide recognized for its groundbreaking beauty that lures thousands of travelers annually. The island's dreadful history and still active volcano have not prevented it from becoming a hit for vacations all-year-round, and more especially in summer. Whatsoever, Santorini's history has left it with a priceless gift; a rich land.
The eruption that happened thousands of years ago has gifted Santorini with a fertile land where almost everything can grow. The island's most popular delicacies are white augerines, cherry tomatoes, while a wide diversity of grapes can also grown on the island which results in a rich wine industry with many vineyards.
Due to the land's nutritious character, the locally sourced vegetables and fruits are more flavorful than the ones that you are used to. This means that all meals during the day, from the very first to the last one will be equally amazing. There are many restaurants in Santorini to eat during the day, however, breakfast is a completely different "story".
Below, we will discover a wonderful hotel in Santorini that offers a sumptuous a la carte breakfast, accompanied by wonderful views over Santorini Caldera and Skaros Rock.

A Sweet Breakfast Experience overlooking Santorini Caldera!
The day prior to your breakfast at Astra Suites, you will be given a special menu where you can choose which snack you would like to be delivered at your suite for breakfast. You will be an extensive catalogue of more than 50 choices, including both hot and cold plate options.
If the weather permits, we highly advise you to take your breakfast at your suite's terrace, overlooking the gorgeous Caldera and Skaros Rock.
The menu includes a diversity of hot and cold beverages, various fruit juices, a selection of breads, homemade spreads, cereals, yoghurt, sliced seasonal fruits, various cold cuts, hot items, eggs and omelettes, as well as gluten free and vegetarian options.
The egg-cipes include from plain omelette, boiled eggs, to egg whites and the delicious eggs benedict. The menu varies per year, however, the same premium breakfast experience is guaranteed. Of course, if you have any special requirements, you can mention them in a special box at the catalogue and the hotel will take care of them!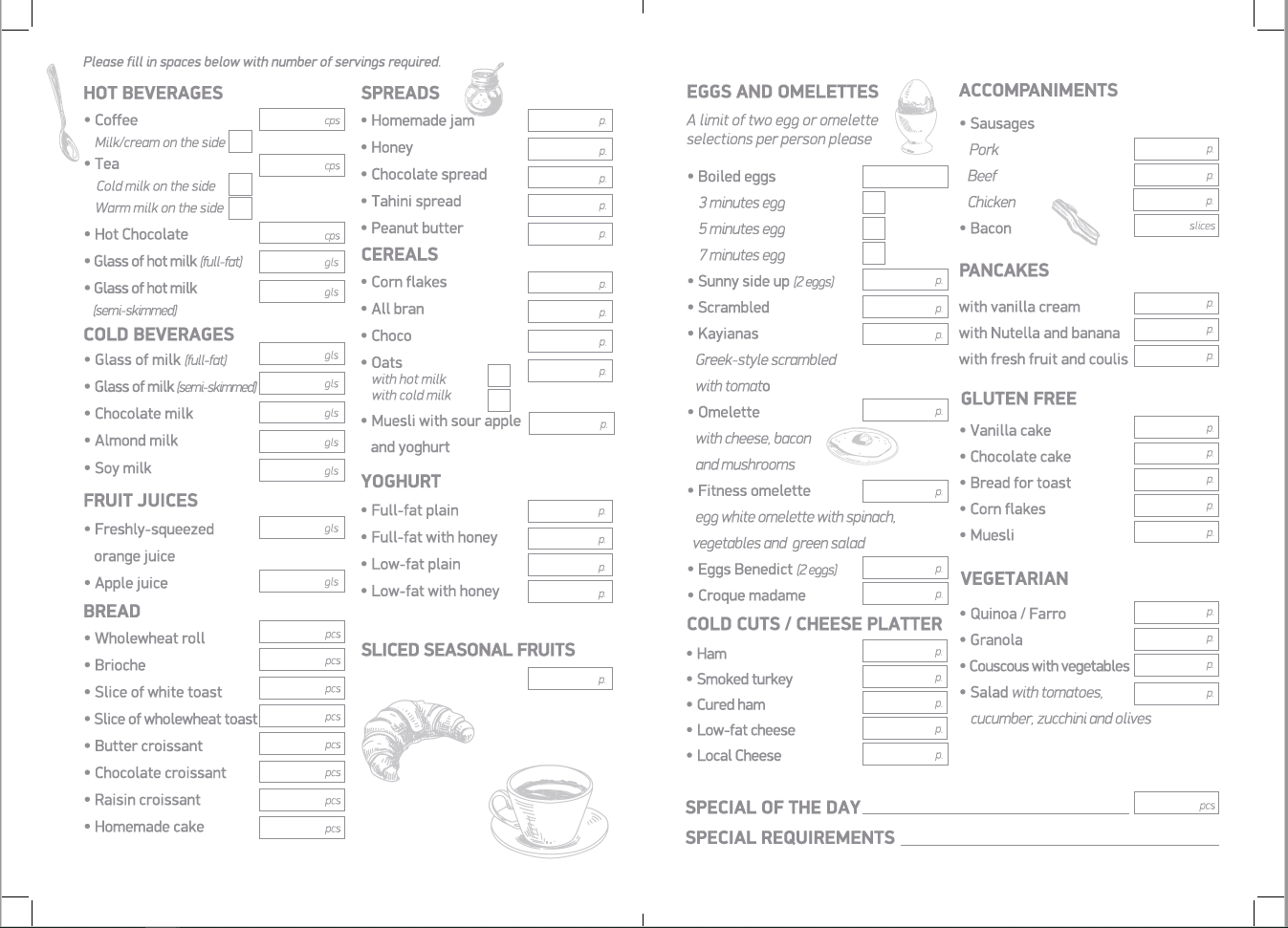 A world-class experience awaits you at Santorini!
To realize the greatness of this hotel, you have to experience it. Whatsoever, we will try to convey the Astra Suites Experience as better as we can. The hotel boasts 1500+ "Excellent" reviews on TripAdvisor, which, we think, makes it pretty clear why it's one of the top accommodation options on the island.
Starting from the hotel's location, it's actually well-situated at the most impressive part of Santorini. It overlooks the gorgeous Caldera and not only... it also enjoys direct views over Skaros Rock - the rock that is literally flocked with tourists every year due to its breathtaking views.
All suites feature the iconic view over Skaros Rock and Caldera, however, the hotel highly recommends you to prefer the Superior, Honeymoon and Pool Suites to enjoy maximum privacy and deluxe accommodation services.

Epicurean Cuisine overlooking Skaros Rock!
Surrounded by the twinkling lights of Santorini, the hotel's absolutely gorgeous Astra Restaurant will charm you with wonderful views and delightful cuisine. The restaurant serves an elegant menu of classic Greek & Mediterranean cuisine with a modern twist.
Your meal at Astra Restaurant will be further enhanced with a list of the finest Greek wines, and a delirious dessert menu that will complete your meal with a sweet note. Of course, all this will happen a few steps from your suite, or you can take the experience in your suite. Just ask for it!

For a light meal during the day, a pre-dinner cocktail or a bottle of Santorini wine, opt for the hotel's Astra Suites Pool Bar. Located besides the pool, you will once again enjoy your drink overlooking the glorious Santorinian landscape.

An Iconic Santorini Experience unfolds before you!
In the end, Santorini is a lavish destination with many great hotels, however, you will find very few offering the premium experience that you get to enjoy at Astra Suites in Imerovigli. All you have to do now is to experience Astra Suites by yourself. Check prices directly at the hotel by clicking here, or visit its website for more information here.