Nowadays, having a great vacation while adopting a "Green" philosophy and protecting the environment at the same time is of utmost importance! Being environmentally friendly is becoming increasingly popular in recent years and the main focus of many hotels, such us the Olive Green Hotel in Crete, due to the fact that more and more travellers tend to choose eco-tourism options.
So if you are or wish to become a "green traveller", continue reading and discover the secrets of how to organize eco-friendly holidays, as well as a lovely hotel that stands out for its eco-friendly character!
The hotel is highly recommended for gay travellers, while it's also included among the resorts that gay men will fall in love with at a first sight.

Let us give you a glimpse of how eco-vacations should be organised!
1. Select your Destination!
Choosing to visit a destination closer to home helps you minimize your holiday emissions. However, if you need to take long journeys, try to reach your destination by means other than plane.
2. Get There!
Walking is the most sustainable form of transport, next is bicycle. However, when travelling to your destination, you may consider driving or even taking the train instead of flying.
3. Find your greenery cosy nest!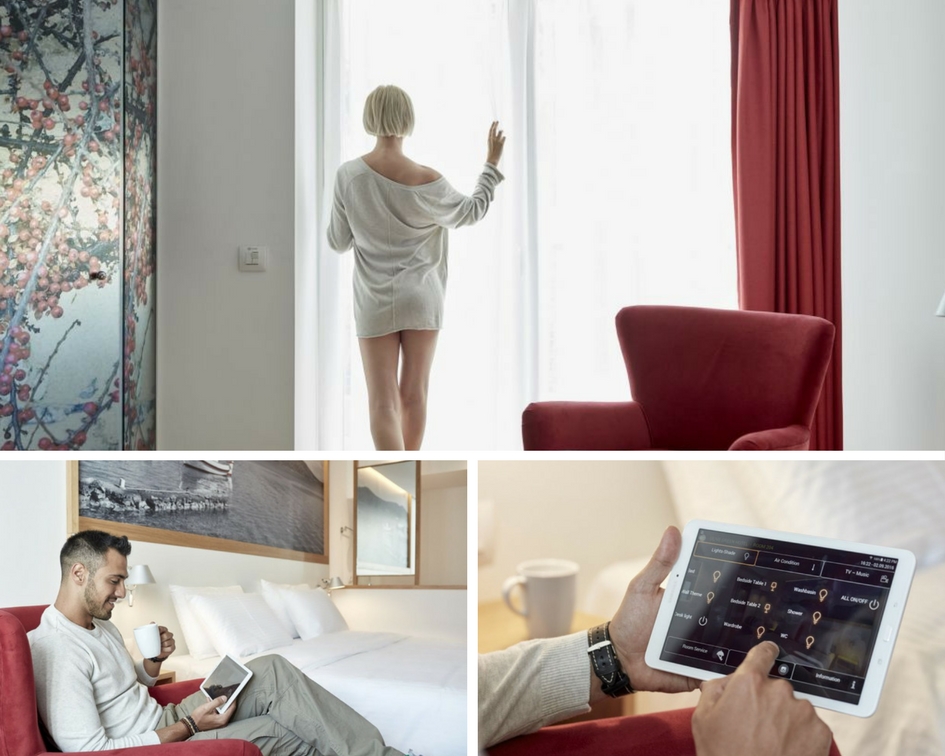 Staying in an environmentally friendly hotel is one of the most important factors when it comes to green holidays! What characterizes eco-properties most is mainly the usage of environment-friendly materials as well as use of energy sources such as solar energy and hydroelectric power. Olive Green Hotel in Crete welcomes you to become part of its sustainable lifestyle!
4. Tips to help you adopt a Green Lifestyle even before your eco-holidays!
Set a good example and stop littering, if you still do!
Stop filling the bath with water and just take a shower. It is the same relaxing but with less waste of water!
Do you love taking a nap with a summer blanket? Of course you do! But it's time to stop turning on the air-condition only to cuddle up beneath a blanket.
Make recycling a habit!
Don't throw anything in the toilet!
Add walking to your everyday!
5. Forget about Souvenirs -or else, buy less, save more!
How many times have you bought useless things only because they were on sale or of little cost? Well, it's time to change your shopping habits, too. Local delicacies and sweets are the best gifts to bring back home, and your close people will surely appreciate them.

Now you are ready to dive into Olive Green's Environmental Soul!
As its name implies, Olive Green Hotel is an environmentally friendly hotel located in the heart of Heraklion, in Crete, Greece. It is a lovely, 100% eco-friendly hotel that has been created with high respect to the environment and natural surroundings.
Travellers with high sensitivity on environment protection will be happy to know that Olive Green has complied with the new environmental regulations as well as implemented cost saving initiatives that reduce the human waste to the environment.

Check Availability at Olive Green Hotel and Book directly with the hotel at the best available rates!

Sleep and relax in total peace and comfort – Olive Green Rooms
You will fall in love with the interior design of the hotel consisting of wood, metal, and concrete elements while the color of green prevails. The rooms of Olive Green are beautifully decorated with wood and earthly tones while are furnitured with cosy yet luxury facilities with a minimal aesthetic.

Start your day with a positive mind and a delicious breakfast at Liotrivi - Guest breakfast area
Olive Green Hotel is among the best food hotels in Crete. A delicious homemade breakfast will await you each day at the Guest breakfast area of Olive Green Hotel, Liotrivi! You will taste freshly baked bread, cakes, pies, and eggs in various versions using virgin olive oil from Crete.
Have whatever your heart desires at "626", an all day lounge & city garden!
A modern lounge area and city garden welcomes you to enjoy refreshing drinks and cocktails with your friends, arrange business meetings, or simply have breakfast, lunch, or dinner. No matter your cup of tea is, select from a lavish menu with dishes from all over the world, healthy dishes, sweet delights, freshly brewed coffee and tea, refreshing beverages and alcoholic drinks!
If you crave for something special, the hotel's talented chef Giannis Youkas and his team will carefully prepare creative dishes that will take you into culinary journeys of delicious surprises.
While at night, the exquisite bar mixologist, will offer you colourful cocktails with crushed ice, herbs, and slices of exotic fruit.
Click here to check for prices and availability at Olive Green Hotel, and remember to always book directly with the Hotel, for getting the best available prices and having the most personalized communication with the hotel!