Some people might argue that winter and summer are the best travel seasons. Little did they know, spring trips could actually provide more bang for your buck.
Hotels are cheaper and so is the airfare. Also, the weather is neither too cold nor too hot. And since most people tend to save their vacation days for the summer, the following places will be blissfully devoid of tourists.
That said, here are 8 most beautiful destinations in the springtime you should consider.
#1. Washington, D.C.
Photo Credits to Pexels.com
Who doesn't love D.C.?

Every spring, D.C. is covered in pink as its beautiful cherry blossoms come into bloom. If you want to enjoy the event, consider attending the National Cherry Blossom Festival. This usually occurs from the end of March to the third week of April.
You can have a close-up view of the flowers or join in several festival events like the cherry blossom parade, the Pink Tie Party fundraiser, or the blossom kite festival. Just start your tour early and you'll have the best springtime, guaranteed.
#2. Venice, Italy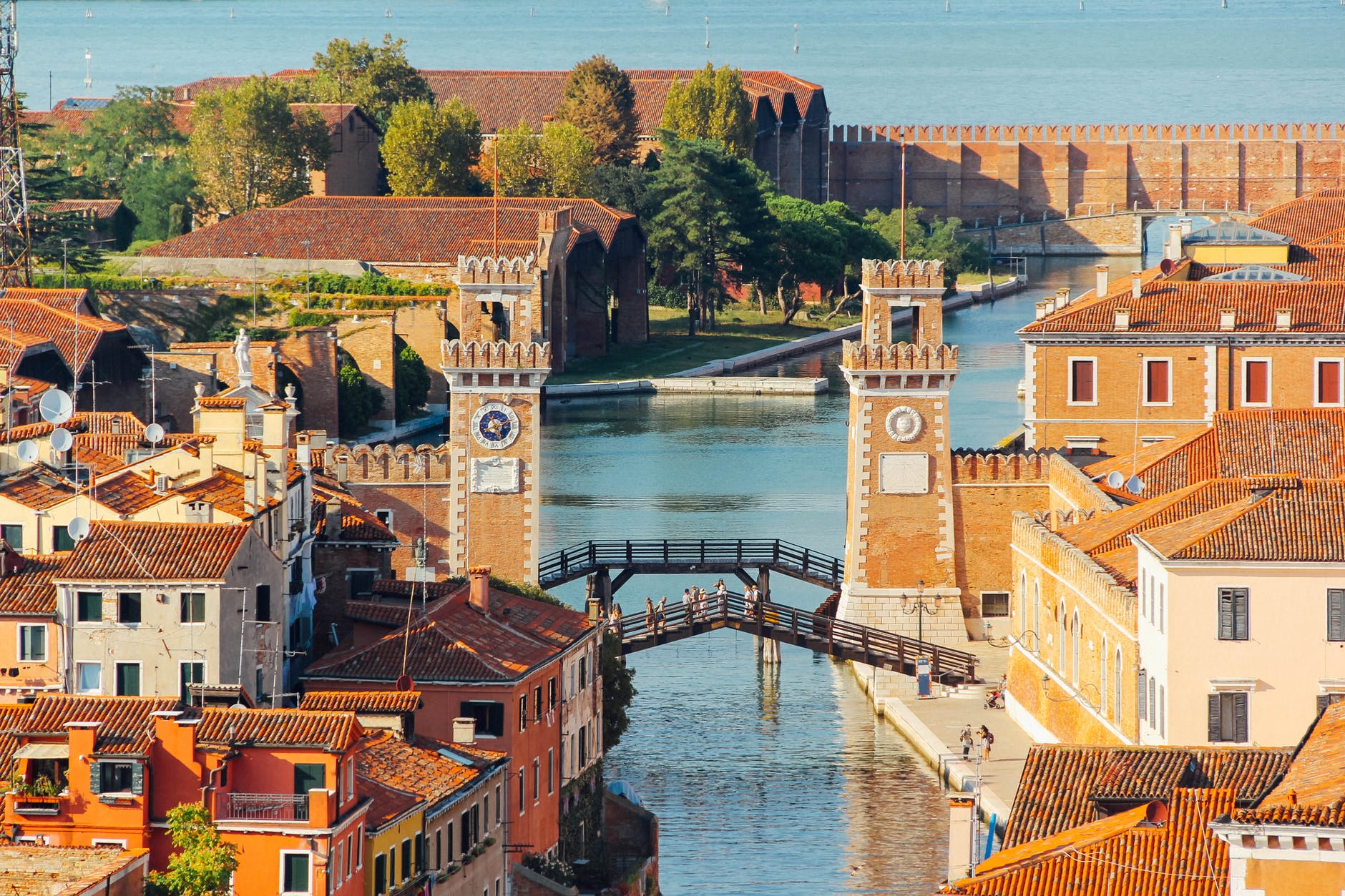 Photo Credits to Pixabay.com

Being such a beautiful and unique destination, it's no wonder why Venice is so popular among travelers. With summer being one of the peak times, book a vacation for Venice in the spring instead.
You can enjoy the old narrow streets, explore the smaller queues for the attractions and water taxis. Not to mention that you can have your pick of accommodation.
If you're a writer, Venice can be a great inspiration for you. It has inspired writers through the ages, among them Ezra Pound, Robert Browning, Ernest Hemingway, Ruskin, and Thomas Mann are to name just a few. So, when spending your springtime in Venice, use that opportunity to find the needed research paper writing help and inspiration.
Also, as you're visiting Venice, make sure to check out the nearby islands of Murano and Burano. These are beautiful in their own way. In fact, Burano is remarkably photogenic due to its colorful facades.
#3. Maldives
There is a reason why this island cluster in the Indian Ocean became a honeymoon mainstay over the years: it offers excellent, year-round temperatures hovering in the low 80s. Also, Maldives rarely suffers from rains outside the monsoon season in November.
As for the most comfortable weather, visit somewhere between January to March. During this period, the water is usually at its calmest and the sky a solid sapphire-blue.
#4. San Sebastian, Spain
Photo Credits to Pexels.com

San Sebastian, aka the Basque country, is pretty much a dream destination for most people. It's one of the most unique places in the world.
The region boasts a strong identity, relationship with nature, quality of life, and many traditions. San Sebastian is one of the few places you can call both traditional and modern. From antique shops to supermalls, and private tutors to top essay writing service providers, there's something for everyone. The gastronomy (only domestic products) is fine with a touch of creativity, modernity, poetry, and fantasy.
Discover Europe's most beautiful bay, a breathtaking architecture, incredible museums, a dream shopping destination, and leisure areas; they are suitable for an unforgettable holiday in springtime, as well as all throughout the year.
#5. Charleston, South Carolina
Photo Credits to Pexels.com

You cannot have a list of beautiful spring destinations and not include Charleston.
Delight in cobblestone streets, hanging moss, and historic mansions, Charleston is a gorgeous place to visit this spring, says experts at do my assignment.
Thanks to the year-round pleasant temperatures, you can even hit a beautiful beach day in March or April. And lastly, at a minimum, consider taking a stroll through Charleston Waterfront Park for incredible views of the stunning Cooper River. You won't regret it!
#6. Chena Hot Springs, Alaska
Photo Credits to Pixabay.com

Part resort, part hot springs, and part unincorporated community, Chena Hot Springs is a great place for soaking your weary bones in the natural hot springs rock lake outdoor.
As you're resting peacefully in the natural healing waters to shake the last scent of winter off, look up and you will enjoy the night of the northern lights.
Don't forget to luxuriate in scenic nature flights across the nearby glaciers before you head back to the resort and get a drink in a hand-carved ice glass at the onsite Aurora Ice Bar. The area's remarkable spring northern lighting shows are typically best-viewed around 10 pm and 3 am.
#7. Fuji-Hakone-Izu National Park, Japan
Photo Credits to Pexels.com

Fuji-Hakone-Izu is currently the most visited national park in Japan. It is home to Japan's famous Mount Fuji, as well as hot springs, waterfalls, deep lakes, and volcanic islands.
Spring is basically the cherry blossom season in Japan. It's a great time to visit the park. Keep in mind that plum trees and cherry blossom across the country start blooming in late March. During this time, travelers can peer at the grand cone of Mount Fuji through rose-colored branches and pale-lavender in the park.
#8. San Juan, Puerto Rico
Photo Credits to Pexels.com

Although much of Puerto Rico is still recovering from the disastrous effects of Hurricane Maria, San Juan is going strong and the region could use a tourism boost now more than ever.
You can spend the day relaxing at any of the pristine beaches in the area. Then, explore the streets of Old San Juan, where candy-colored buildings and colonial architecture reign supreme.
Also, dinner at Marmalade on Fortaleza Street is highly recommended, and so is ordering a piña colada wherever you are.
Wrapping Up
Spring is taking over the world, turning even the greyish landscapes into fragrant colorful mirages. Nature is finally waking up and we need to spend more time outside. That said, we hope you liked our list of top 8 beautiful springtime destinations in 2020.
Let us know where you're headed this Spring!