Visit Alfama, which is one of the most charming parts of the city, and its oldest location, along with other residential areas filled with stores, parks and gardens and restaurants to try Lisbon's food tradition.
We have chosen a number of pictures, that show the charm of the Portuguese capital.
Cityscape at Rossio Squarein the center of Lisbon.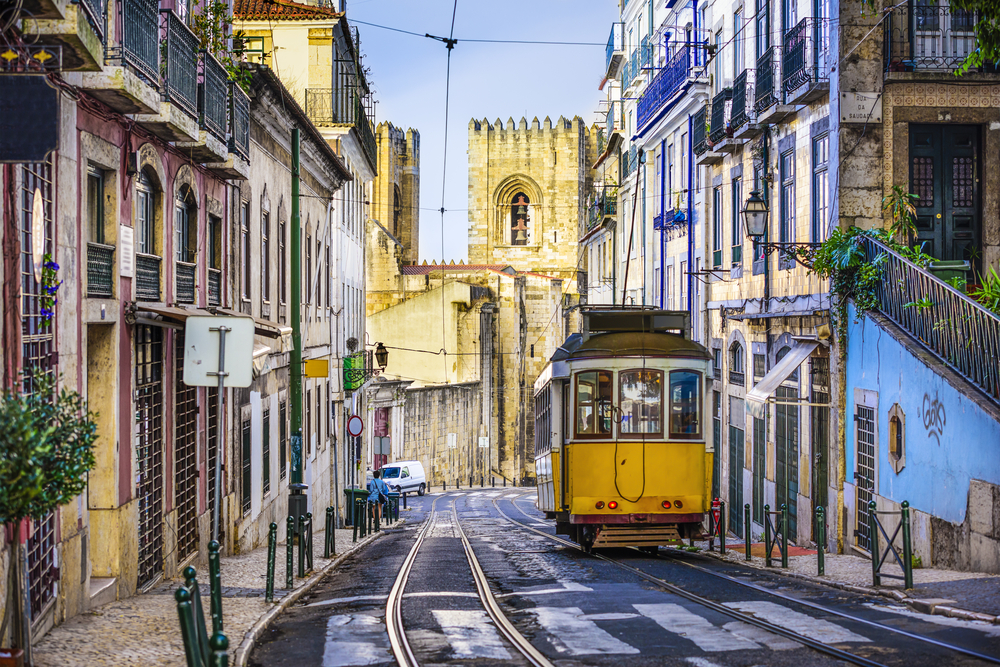 The traditional Portuguese tram.
Alfama - the oldest town of Lisbon.
Colorful tiled buildings and narrow cobblestone street in Lisbon.
Photo Credits: Radu Bercan / Shutterstock.com
Photo from the Time Out Market in Lisbon, a food market located in the Mercado da Ribeira at Cais do Sodre.
The architecture in Alfama district in Lisbon.
Padrao dos Descobrimentos (Monument of the Discoveries) in Lisbon.
Panorama of Rossio Square in old downtown of the city.
Photo Credits: kvika / Shutterstock.com
A colorful street of Lisbon.
Rua Augusta Arch and statue of King Jose I on Commerce Square.
Tuk tuk vehicles in front of blue facade building in Lisbon. The Tuk tuk is a traditional taxi mainly in Thailand, but also popular among tourists in Lisbon.
Photo Credits: Pavel Arzhakov / Shutterstock.com
The Mouraria is one of Lisbon's oldest districts next to traditional Alfama neighborhood.
If you want to admire the beautiful Portuguese architecture, find the best hotels in Lisbon, chosen by our hotel experts, including luxury hotels, boutique hotels, and budget hotels.