Koh Samui is Thailand's second largest island and a beloved tourist location, with a whooping average hotel occupancy rate of 73%! The infrequent rain overshadowed by warm and humid climates year round make Koh Samui the perfect destination for beach enthusiasts!

Going to a beach in Thailand may be much different from the beaches you are used to visiting. Because of that, we have created a comprehensive guide, including what to pack and must-see beaches, to make your beach trip to Koh Samui the most enjoyable!
---
Beach Essentials to Pack:
Sunscreen, sunscreen and more sunscreen
Sunhat
Towels
Water Bottle
Mosquito Repellent
Modest but breathable clothing
Portable Charger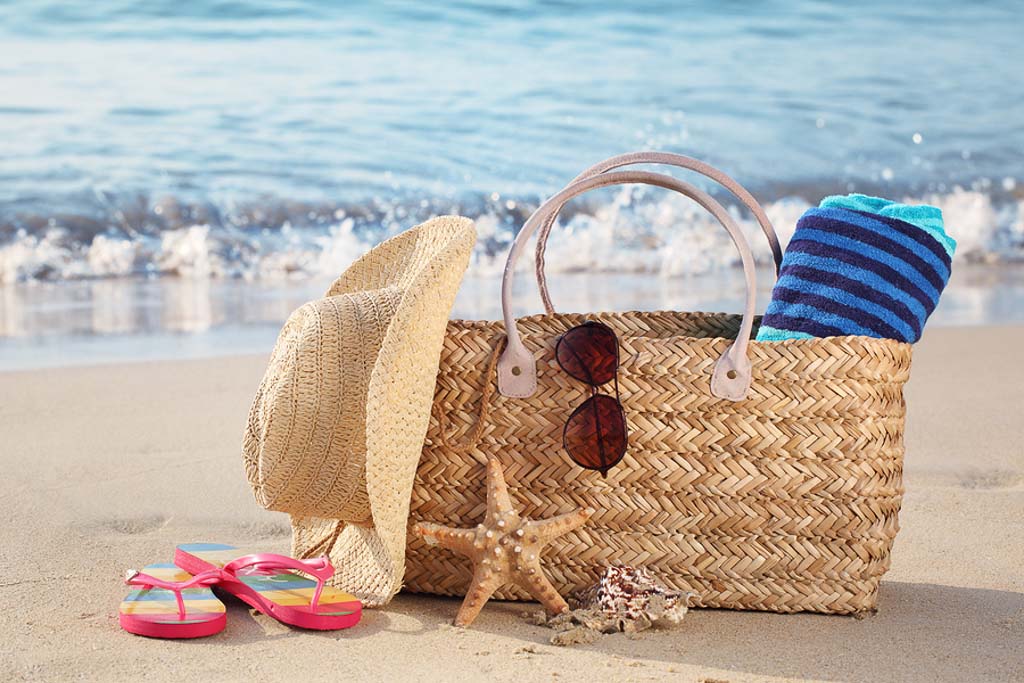 Sunscreen is the absolute essential for beaching in Koh Samui. Tourists tend to underestimate the power of the Thai sun and end up with sunburns and empty wallets. Note that the sunscreen and sun products on the beach are normally marked up between 150-300% from what you can get on Amazon, so make sure to pack plenty before you go! A sunhat, towels and water bottles are musts to ensure you stay cool and hydrated throughout the day.
An investment in mosquito repellent and even mosquito repellent bracelets will be useful, especially if you plan on staying on the beaches during the night as well. Thai locals typically dress more modestly. Bikinis are fine, but make sure to throw on a t-shirt when off the beach, even at nearby restaurants or you will get strange looks. Pack a portable charger too in case you are low battery and trying to capture the beautiful sunset views.
---
Our Recommended Beaches:
When coming to Koh Samui, there are plenty of beautiful beaches to choose from. There is something for everyone, from budget to luxury travelers, families or even couples. The "best" beach really depends on personal preferences. Below are two of our favorites:
Choeng Mon Beach
Bophut Beach/ Fishing Village
Pro Tip: When going to the beach, you may expect to see plenty of palm trees. While there are no shortage of palm trees on Koh Samui beaches, it may still be difficult for visitors to find natural shade because of the open area and strong sun rays. For those who want better views of the palm trees, we suggest visiting the Palm Trees Jungle near the main road in the South (4170) near the Sweet Sisters Cafe Organic.
Choeng Mon Beach
Location: Choeng Mon Beach is fairly close to the central Koh Samui Airport, making it possible for visitors to maximize their beach time, if desired. It is also very close and convenient to the high street that is surrounded by small shops and vendors. If you need to buy anything, high street is mere seconds from the beach on foot. Choeng Mon is made up of 3 quiet bays (Plai Leim, Thongson and Thonsai Bays). Although Choeng Mon is heavily trafficked by tourists, it is the perfect location for a private visit because of the secluded feelings you can find from the quiet bays. Though the beach is long enough to for a sunset stroll, it is still small enough for you to be able to walk everywhere.
Beach Conditions: Choeng Mon is a fan-favorite because of its beautiful white, sugary and soft sand! For families especially, the sand is ideal for packing and building sandcastles with children. As well, there is an unparalleled ambiance on Choeng Mon with quaint bungalows, massage huts and restaurants. Other than the sound of jet skis, the beach is fairly quiet and peaceful.
Food to Eat: Most of the restaurants, stores and street vendors are family and local run businesses. There is a large variety of food in walking distance for those who get hungry after a long day of swimming! The area isn't limited to just Thai food, but also has an abundance of Indian, Italian, Korean and Chinese food vendors nearby.
Hotels to Stay at: For those who are looking to stay directly on the beach, we recommend the traveler choice award winner, SALA Samui. It is suitable both for a romantic getaway and also family vacations. Either for couples and luxury travelers, this hotel is equipped with huge villas and private pools. For children, there is free WiFi and babysitting on site available.
Bophut Beach/Fishing Village
Location: Bophut beach is around 15 minutes away from the airport and within a walking distance from the world renown Fisherman Village. In fact, Bophut Fisherman Village got its name because it used to be a successful fishing community. Since then, however, fishermen left the location and the main pier collapsed, leaving the port with old wooden shop houses with alleys, giving the village a charming feel. If you walk around the village, you can still see the beautiful finishings on the wooden homes built by Chinese immigrants.
Beach Conditions: Bophut Beach has the same white, sugary sand that Choeng Mon had. However, Bophut is more of a nightlife beach! You should expect late nights out, DJ's, plenty of dancing, quiz nights and glow sticks. Even though this beach has an abundant nightlife, it is also an ideal place for families as well. One thing to note is that the sand is not ideal for stroller wheels, and the sand isn't as packed for building as the beach on Choeng Mon. The water throughout the year is generally perfect for swimming as it is one of the deepest beaches. Since it is near the fishing village, Bophut tends to be more crowded than other beaches in Koh Samui.
Food to Eat: For hangover eats, be sure to check out American favorites, Hooters and Hard Rock Café. Additionally, on weekdays, there is a night market in the village behind the beach, selling everything from juice to clothing to souvenirs! This is a perfect experience for any families or couples.
Hotels to Stay at: For couples, we recommend staying at Zazen Boutique Resort & Spa. It is mostly adult occupied and features a giant cave sized wine cellar, spa, and afternoon tea service making it enjoyable for a honeymoon or special occasion.

For families, we recommend the Baan Talay Resort, family friendly with indoor and outdoor pools, a kids club, and within walking distance to the beach! Also equipped within the hotel are restaurants and spas and libraries.

---
---
We hope you enjoy your stay at the beautiful Koh Samui beaches!