For all the girls out there struggling with packing, you're not alone. It can be daunting and frustrating trying to figure out what to pack for a week, a month, or a year overseas, particularly when you're limited with luggage. To avoid the frustration and possible oversights, you need to come up with your own packing list. Besides the obvious, such as travel documents or money bag, we prepared the most important travel items to help you complete your packing list and prepare quickly, effectively and stress-free for your next travel adventure.
1. Sunglasses
You're wondering why we placed sunglasses at the top of the list? Of course you're not. Oversized and stylish sunglasses will cover up any sign of traveling fatigue, or lack of time for makeup for any occasion or unexpected romantic encounters on the road. Moreover, in combination with any casual outfit you put on for the day, trendy sunglasses will give you the famous diva look with zero effort.
2. Easy-to-match bottoms
We always think how it's easy for guys, since all of their pants look the same and they can easily take just one for a month-long trip. Well, you can too. Maybe not one (because we get you, those bright jeans really do your butt justice, but mom-fits emphasize your waist), but definitely less than five. Make sure your bottom picks are easy to match, comfortable and that you know how to pack them wrinkle-free.
3. Wrinkle-free tops
While a small number of packed bottoms can be acceptable, when it comes to tops, it's a different story – you want to pack light and be practical, but you also want to look nice. Luckily, these items are typically small and easy to pack, so you can go a little crazy with these outfit variations. However, opt for those which are wrinkle-free and washable, so you don't have to worry about going to a fancy restaurant looking like a hobo.
4. No skirt, just dresses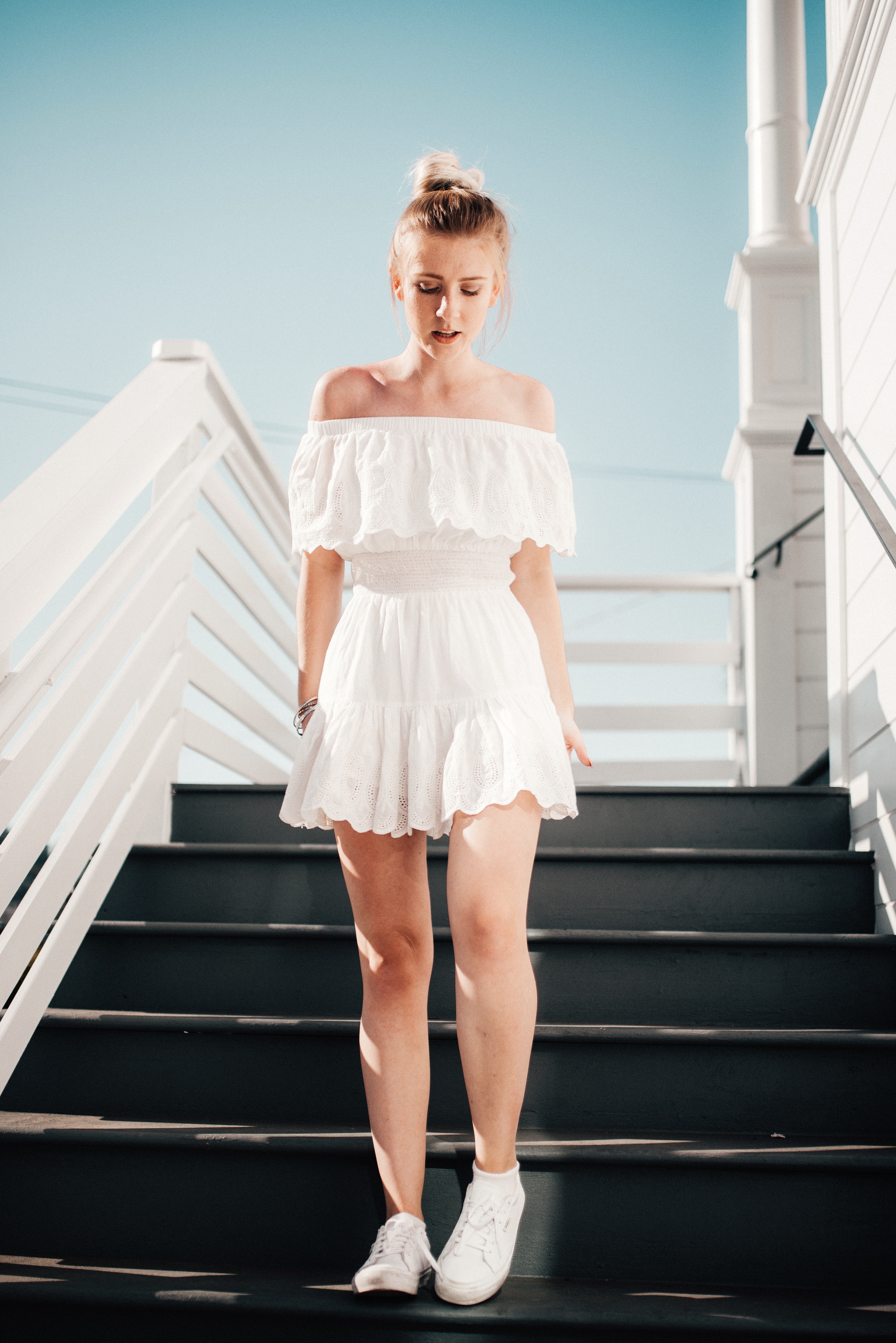 We understand that you might be a lover of a stylish skirt in combination with oversized tops, but opting for dresses when packing will save you so much time and space. You will have one-item ready outfits, and if they're the right material (not denim), they'll roll down very small and make room for that extra item you're always trying to squeeze in unsuccessfully. Check an affordable online fashion storeand get a couple of beautiful little dresses perfect for hot days, party nights and Instagram travel photos!
5. Two pairs of shoes
Shoes take most of the space in your suitcase or backpack, so it's very important to think rationally and practically when deciding which to bring and which to wear. Depending on where and when you go, you'll be able to coordinate footwear. However, two pairs of shoes are both a must and enough – for whatever destination, combat boots and comfy sneakers will never do you wrong.
6. Non-valuable accessories
You want to spice up your vacation outfits with some classy or colorful and edgy accessories? Go for it – it won't take much space and will come in handy for a quickly planned outfit. However, remember that you don't want to worry about losing jewelry items that are crazy expensive or you're sentimentally attached to. Stick to non-valuable fun items that wouldn't break your heart if lost or that you'll be free to give to a stranger you just met at the bar.
7. Chargers and adapters
And last, but definitely not least important, never forget chargers and adapters compatible with the country you travel to. Social media addict or no, you'll want your gadgets available in case of any sort of emergency, research or social needs. You don't want to end up with your Kindle battery dying right after that cliffhanger at the end of a chapter, while you're still on the train and hours away from the destination.
If deciding what to take with you when you travel has always been a challenge for you, the list above will save you from future dilemmas and headaches. Extremely hot countries or very rainy climates, short- or long-term travel – doesn't matter, as long as you follow through your detailed packing list and stick to the essentials we shared above, the packing process will not feel like a challenge anymore.